The latest WhatsApp update is the perfect way for businesses of all sizes to engage with customers! We're a verified Whatsapp Business solution provider. We can help you seamlessly integrate Whatsapp Business API with CX and deliver superior customer engagement with your customers!
The customer journey has changed. Customers now expect real-time updates, faster response times, and more brilliant resolutions across all channels – no matter how small or large the issue may be! With our Whatsapp Business API with CX solution, businesses can automate notifications & alerts to keep in touch with their customers.
They will be able to use the media-rich 2-way communication channel for quick feedback on new products or services before launching them into marketplaces where consumers are waiting!
Automatize Product Updates & Transactional Notifications.
Reach your customers on the messaging app they love and get better read rates for all notifications and updated content you send them. You can also increase OTPs with this service! Integrating SMS Local with Whatsapp Business API with CX will bring your business to a new level. With the help of these APIs, you can trigger messages from anywhere and everywhere!
Go beyond 160 characters.

WhatsApp messages are more extended than SMS to include more information. Businesses can save money by sending regional language texts and longer updates (e.g., ticket details) via WhatsApp.
International reach made easy. WhatsApp is a powerful tool for businesses to reach customers in far-flung areas. With one account, you can talk with people on the other side of 180 countries!
Share media-rich texts, including video files, audio files, documents, photos, or locations. For example, with WhatsApp, businesses can offer a superior customer experience by sharing insurance policy statements and other files such as invoices.
What is the way through which your Whatsapp Business API with CX business can use Whatsapp Transactional Notification?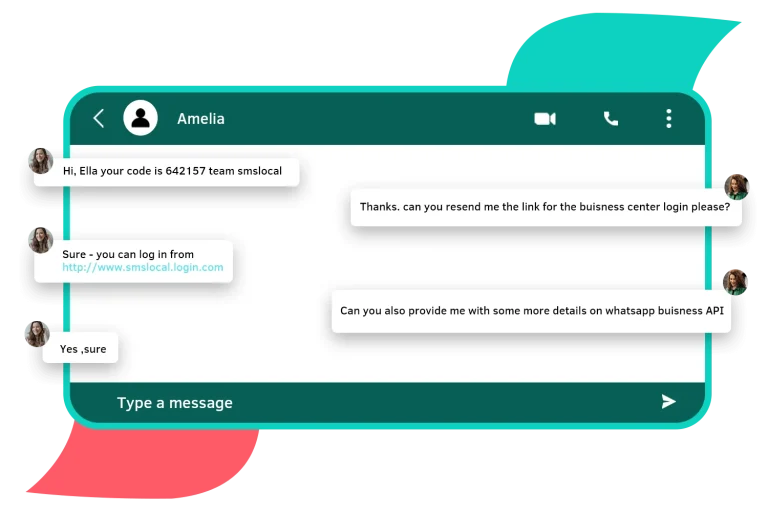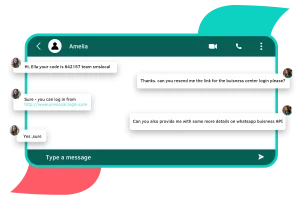 Offers Real-Time Consumer Support
With WhatsApp, you can empower your business to provide real-time 2-way customer service and engage with customers at a low cost. When a business receives and responds to customer messages within 24 hours, they will be classified as "session" messages. Whatsapp Business API with CX will help you in business.
With our APIs, you can integrate your software or service with the latest messaging technology. It will allow customers to send messages directly from their applications and receive responses in real time!
Easy Automatize Consumer Journey on Whatsapp
Leverage IMIconnect for a more personal and engaging experience with your customers by automating the whole process of communication. Add Whatsapp Business API with CX Solution to make it even easier! Of course, the customer's journey is complex, so you can't just focus on one touchpoint. That being said, there are many ways to reach out and engage with customers throughout their lifecycle, so they'll return in future purchases!
The flow builder gives you 20 pre-built nodes and ten channels so that engaging with customers can be done exponentially faster.

Not online consumers use SMS to get in touch quickly and easily. We have a visual flow builder for this!
Give your customers the attention they deserve by automating inbound queries and enabling conversational customer engagement with our integrated NLP, AI, and machine learning capabilities. In addition, chatbots are great for accessing 15+ pre-built NLP functions, such as date/time recognition and sentiment analysis. Know more about Why To Use Conversational Messaging.