The more you know about your audience, the better. Understanding who they are and how best to reach them will significantly impact SMS campaigns success. Personalized, tailored campaigns are more likely to generate new leads and increase sales because they connect with your customers on a human level! SMS Local is making personalization accessible to the next level.
With merge fields, you can personalize SMS campaigns using custom parameters to set up a landing page with customized content for each recipient. You could also create surveys and Behavior Based Triggers (BBT) that are triggered based on user behavior to get the most out of your text marketing!
Let's see the various ways through which you can do personalization in SMS campaigns and surprise your consumers.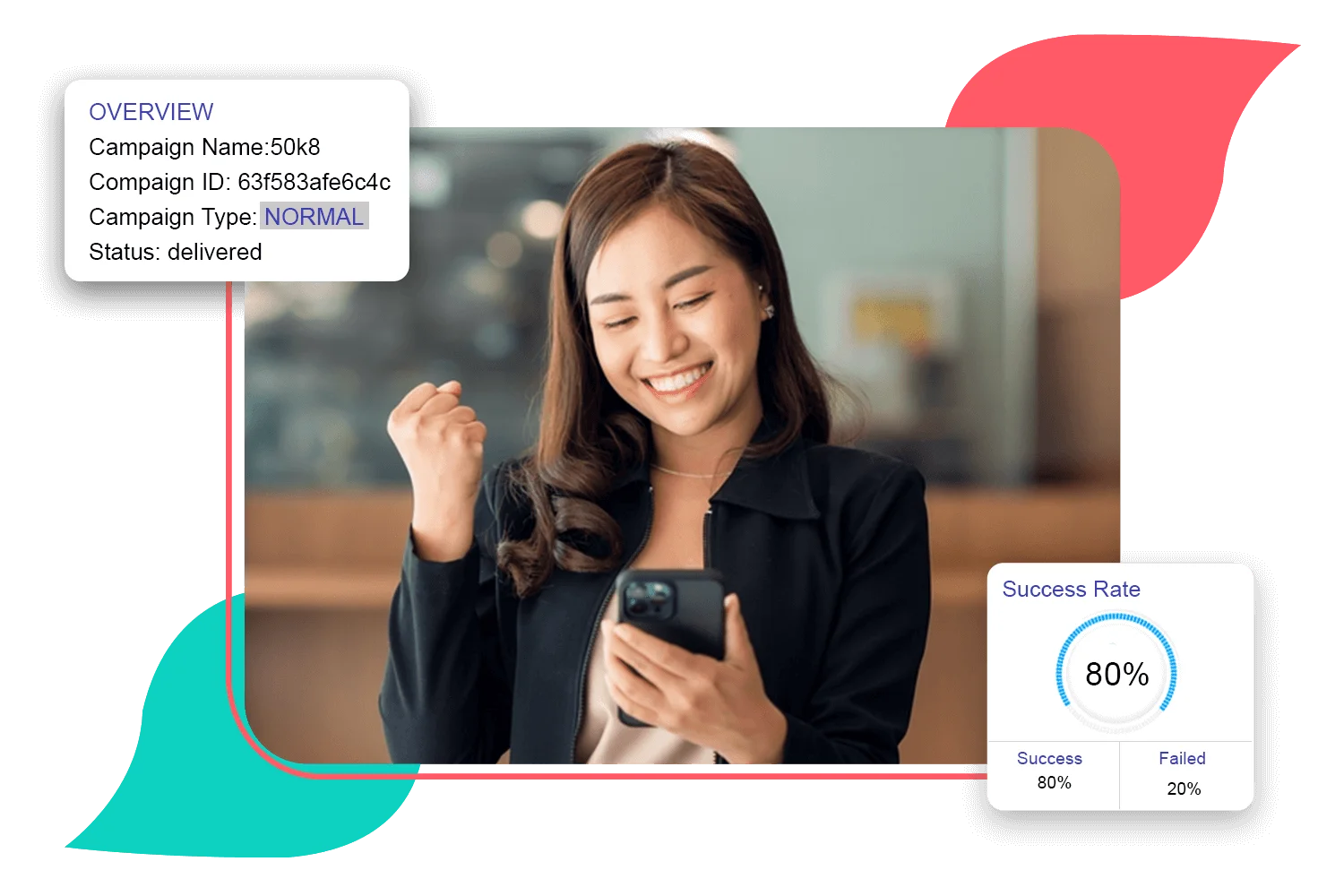 Segment your data with SMS campaigns
The first step to personalization is segmenting/clustering your customer data and identifying what works with each cluster. The process of segmenting an audience based on their demographics and past purchase behavior is called "segmentation." The goal for this type of market analysis typically includes discovering who the consumers are, where they live or work (if applicable), what kind of marketing channel they use most often etc. Again, AI is a great way to find patterns in your data that you may have missed.
Do Conversion with consumers in their native language
Contacting your customers in their native language helps establish a more emotional connection, increasing the chance of a conversion. SMS Local can help send messages to over 20+ regional Indian languages so that they feel connected with what's being said!
Automatize Behaviour-Triggered Messages
Behavioral messages are tailored to your customer's actions and responses. For example, when a company sends you messages because of your lack of usage, they're behavior-triggered. Behavior-triggered messages are the best way to engage with your customers and win them back. As a result, these types of emails have a much higher success rate than traditional ones, which means you'll be able to make more sales!
You'd be surprised at how easy it is for your business to personalize SMS campaigns themselves when they use automation software! You can up-sell, engage and retain clients with just the push of a button. Integrating SMS Local SMS APIs with your CRM or any other software is quick and easy. You can send automated messages within minutes!
Ask consumers what they need.
To be successful, you need to know what your customers want. It might seem hard at first, but it's easier than most people think! With SMS Local, you can send data collection forms to your customers' mobile phones. It's as simple as sending them a text! With SMS Local forms, you can quickly gather any missing customer information (e.g., age/email) and find out the offers they are interested in and their preferred mode of communication.
Divert Consumers to a Customized Landing Page
With SMS Local, you can create landing pages and surveys tailored to your needs in seconds. Then, insert your custom attributes to give customers a personal landing page. Then you'll see a boost in sales with every little SMS campaigns customization! and if you want to know How Consumers can Control Finances with SMS