Consumer service is a crucial component of any company. It ensures that the services you're paying for are accessible and reliable and communicate payment reminders effectively.
It sounds easy but doesn't forget that delivering a valuable customer experience requires efficient communication and clear structure. We understand the needs of financial institutions and offer a Finances with SMS solution that can easily integrate with your organization's existing processes.Read to know about how consumers can control finances with SMS
Our cutting-edge solutions offer banks and financial organizations of all sizes a competitive edge. We're already working with some of the biggest names in this industry.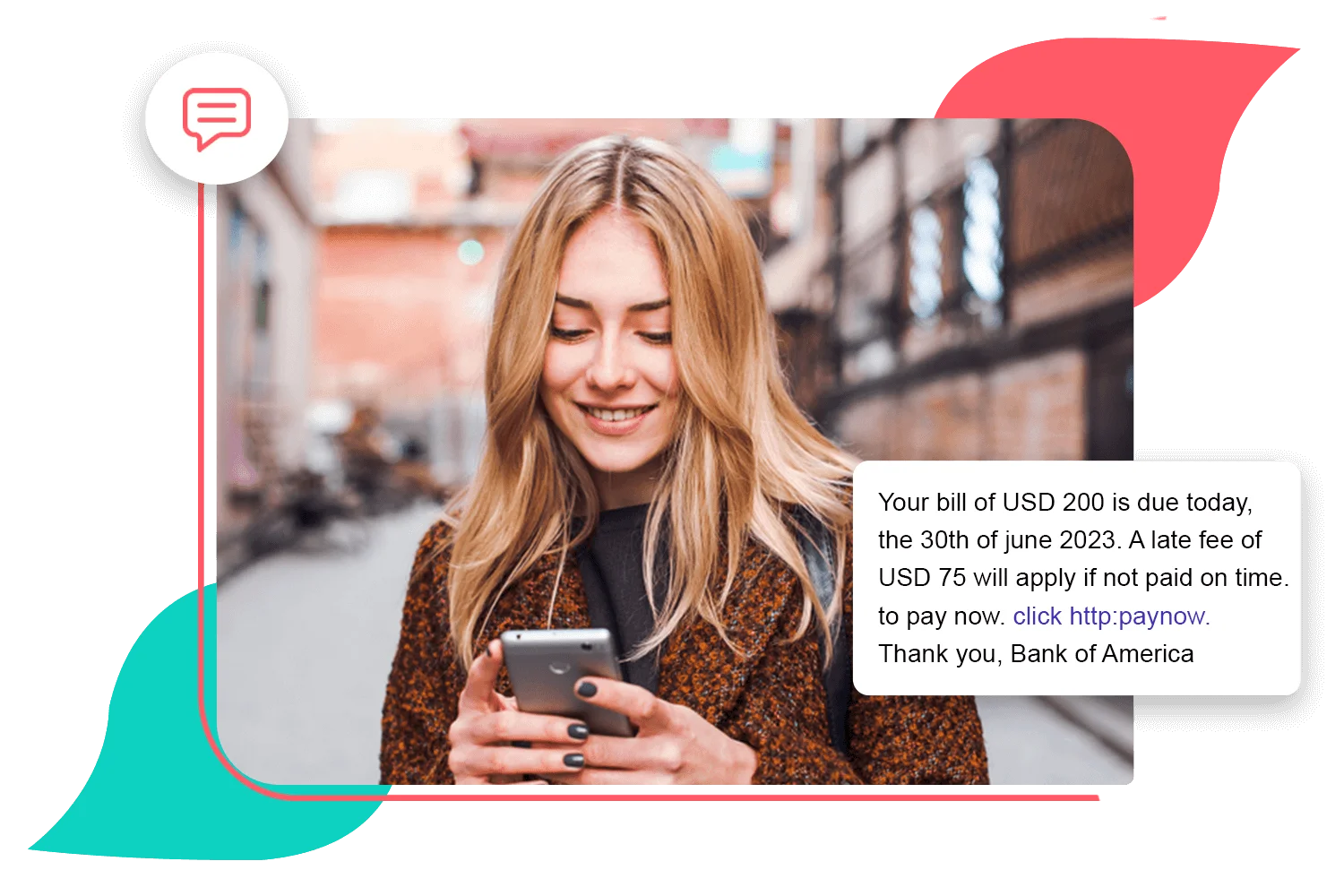 With Finances with SMS, you can streamline the management of consumers communications across:
Easy integration options

Reduce waste/ go green with paperless statements

Balance alerts

Feedback surveys

Application completion reminders

Activation codes

Links to support and advice

One-time passwords
The events of the last 18 months have left many people feeling financially unstable, but there are ways you can get back on your feet. For example, with Finances with SMS !
Consumers who don't have the time or ability to download apps can still get in touch with you through text messaging. It's an easy, accessible way for people of all ages and backgrounds! Our solution's accessibility and reporting abilities clearly benefit consumers, while businesses can also track their delivery rates.
Our platform offers features that make it easy to integrate and automate the process, such as an automated reminder or confirmation. Do you want to know more about how you can use text messaging for your business and customers? Just reach us if you want to know How Finances with SMS Service is Still Working in 2022