Read to know about the Surveys On SMS.
SMS is one of the top channels used for communicating with consumers.
Research by 60% of businesses shows that they use text messaging to connect with their users.
SMS is a powerful engagement tool for creating lasting connections with consumers. One way that SMS Local is helping businesses grow their customer base and provide more engaging experiences for consumers they offer a mobile survey solution through SMS messaging. It enables customers to take surveys easily on their phones while also communicating with company representatives.
The convenience and easy-of-use of surveys via text messaging is one reason they have such a high completion rate. 74% of people are already completing surveys on their phones. We've seen success with our customers when they use SMS to gather feedback and information. Let's see how they work.
Mobile forms and surveys are more convenient than ever before. Our survey builder allows businesses to collect information from customers that can be actioned and reported to generate results for your company's bottom line!
Creating an Surveys On SMS is very easy. Do you know how?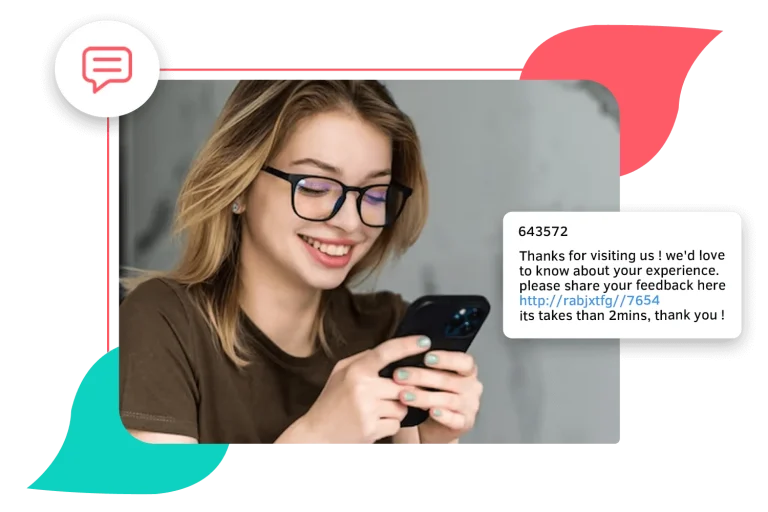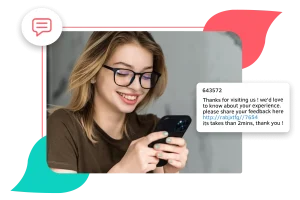 Survey builder is designed to make sure you get the perfect SMS Local Messenger campaign after you are done with creating your SMS Local account.
You'll have to name your survey and put a start and end date if needed, along with a few other key settings. Next, you can customize your survey by adding feedback questions.
Messenger will help you start by pre-populating your first page with some suggested features, including a title, welcome message, and next button. You can edit or remove these as needed! In addition, you can add items and custom fields with a few clicks to make your experience even more personal.
Features you get along with it.
You can add star ratings, radio boxes, and images to your survey. You could include textbox questions as well! How would you like to get feedback on your site? We offer a how-to guide that will walk you through the process of setting up and Surveys On SMS.
Using Of Mobile Surveys.
Surveys On SMS are a great way to gather customer feedback and help businesses get more organized. For example, the survey tool's booking form will allow you to receive applications and register people for downloads or events.
You can see how many people have responded to your survey and which devices they use with a simple click. You may even find some new insights about their mobile browsing habits!
We hope this article has given you a taste of what's possible with Surveys On SMS. You can be up and running with your mobile surveys in just a few simple steps. Our expert team is always there for your support. Know more about Transforming Inbound Queries with SMS.