SMS Features You Must Know for business marketing. The Indian market is experiencing an explosion of smartphones and low-cost data, which has caused mobile marketing to undergo a rapid transformation in this country. 
While marketers may have been slow to take advantage of the power that text message marketing has had over other forms in recent years, businesses are now creating more powerful customer engagement journeys on SMS than just sending plain messages. As a result, your business can directly engage with its customers on the go! With our mobile marketing tools, you'll be able to send HTML surveys and more.
Forms and HTML Surveys through SMS
Understanding consumers' expectations, what they need, and their immediate feedback is not easy. In today's world, it is essential to reach customers where they are. Studies show that surveyed feedback forms get maximum responses on mobile devices. Businesses can engage their customers with professional, multi-page surveys created in minutes thanks to SMS local's feature-rich text Tracking Services.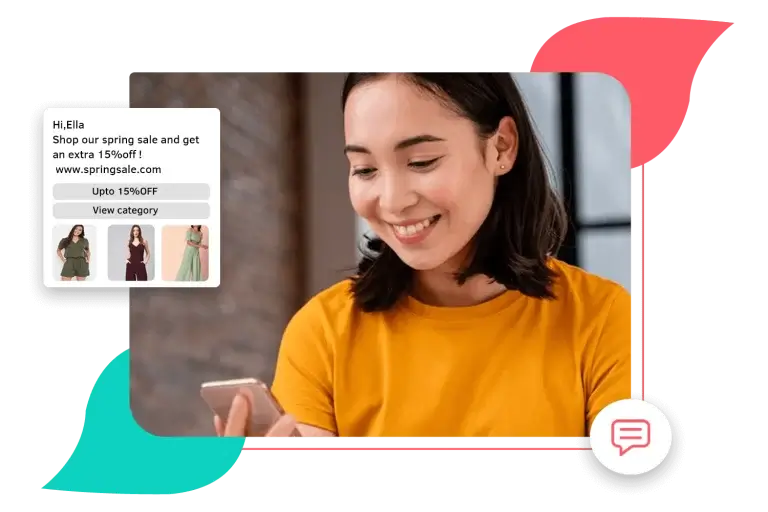 Calculate Campaign Performance with SMS Local Shortlinks
Without analyzing past data, it's challenging to know what has worked and what hasn't. Yet, it is the first step in formulating a successful marketing campaign! Keep track of your campaign's performance with Textlocal SMS Features. Get granular click metrics, who opened the link, and when they did so – all in one place! Then, you can use different methods to reach your audience, like conducting A/B tests on the best possible message or sending out offers at certain times of the day.
Share Various Customized Coupons and Tickets to consumers through SMS Features
If you're looking for a way to streamline your entry process, look no further than mobile vouchers and tickers. SMS Local makes it easy by allowing full-featured ticketing with unique coupon codes (and bar/QR codes). In addition, send multi-use or single-use vouchers that accurately track customer activity to reduce the risk of fraud and re-use. Mobile vouchers are a creative and effective way to bring in new customers. The voucher will appear on your customer's screen as they opt in, giving them an opportunity that isn't available elsewhere!. Get to know more about SMS Features from the website.
Turn On 2-Way Communication with Missed Call Numbers and Long/ shortcodes
This two-way communication channel makes it easy for both sides: customers can easily reach you when they need help without having to go through a lot of hassle while receiving instant responses on your end! Your business can communicate with customers in a more personal way using the Textlocal platform. Quickly contact you through shortcodes, keywords, and long code numbers to seek information about your company or provide feedback on provided services!
With SMS Local SMS Features, you can manage your SMS and calls quickly and many other SMS Features. You will be able to set up auto-responses for incoming messages and track every interaction online with the help of our advanced tracking system! If you want to be able to reach out and touch more potential customers, 2-way communications are what your business needs. Read more information about Surveys On SMS.