SMS Delivery To Singapore
SMS Delivery To Singapore Last Updated on 18 Sept 2015.
Singapore: SingTel SMSs have alphanumeric or short-code Sender IDs, this ID charges to numeric Sender Idents
Starting December 1, 2013, all SMS messages that have an alphanumeric sender ID replace with a long-number. This is to ensure that communications are not blocked by SingTel. This change does not affect clients sending to Singapore with an alphabetic SenderID. This means that your SMS messages are sent from a long telephone number and not your Sender ID.
SingTel's policy is to prohibit shortcodes and originators of alphanumeric messages. This is to conform with the Singapore Government Personal Data Rules. SingTel also created a "Do Not Call Registry" in order to manage unsolicited SMS communication (more details below).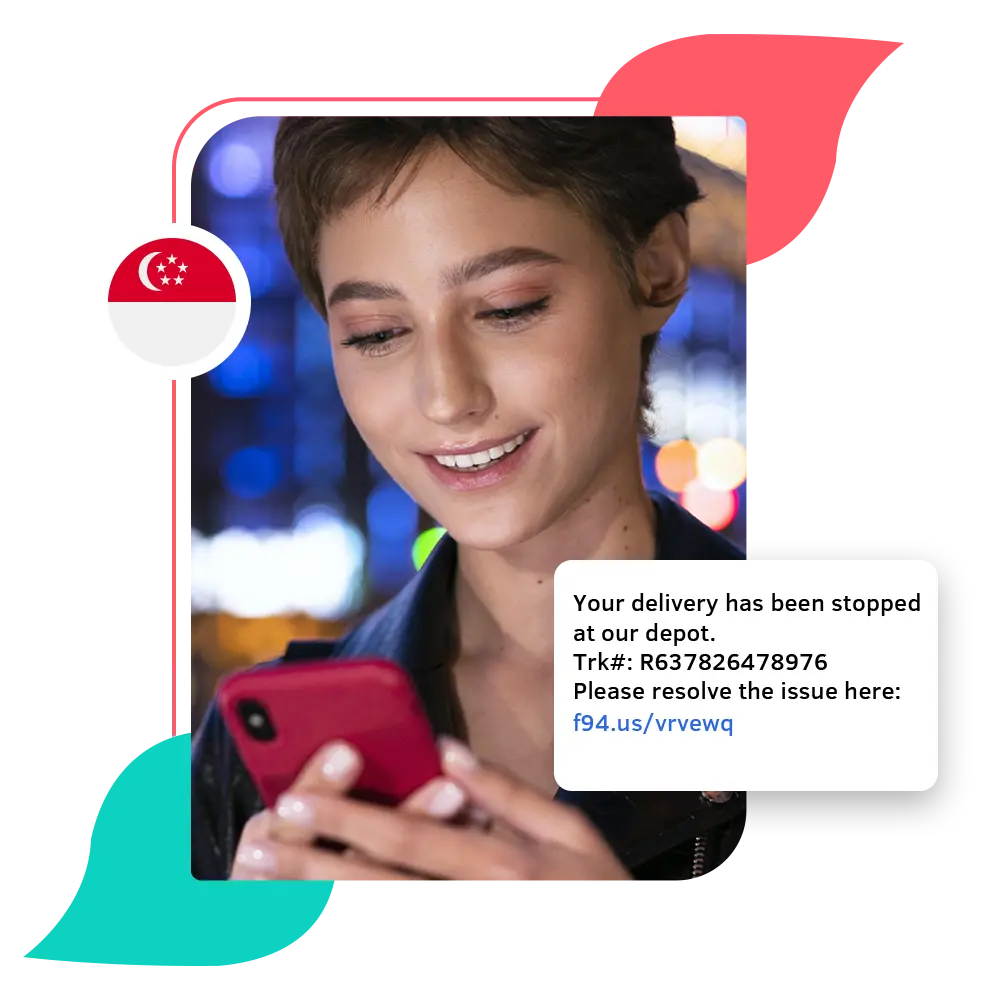 SMS Delivery To Singapore: New rules on personal data and the "Do Not Call Registry"
New rules will apply to sending marketing messages from Singapore to numbers starting January 2, 2014. These new rules are being introduce by Singapore's Government. The Singapore Government has implemented new regulations prohibiting companies from sending out marketing messages to Singapore number registered with the National Do Not Call Registry ("DNC") Registry.
Before sending any marketing messages, an organization must verify that the following are true:
It has not been register with DNC Registry.

It communicates precise and clear information to identify and contact the organization.
The Personal Data Protection Commission has published guidelines that will assist in the implementation of Singapore's Personal Data Protection Act ("PDPA") recently. Find out more about PDPA in our FAQs for Organizations. Find out more about the DNC Registry.
These regulations do NOT apply to SMS messages.