5 Must-Try Group Text Messaging Apps for Busy Professionals
In today's fast-paced work environment, effective communication is critical for productivity and collaboration. For busy professionals who need to communicate quickly with teams, clients, and colleagues, group text messaging apps provide an easy way to exchange messages, share files, and stay connected on the go.
With so many options to choose from, it can be tough to determine which group texting app is the best fit for your needs. Whether you want simple group chat capabilities or more advanced features like mass text blasts, auto replies, and analytics, there is likely a messaging app that aligns with your priorities.
To help busy professionals stay organized and efficient, here are 5 must-try Group Text Messaging Apps to consider: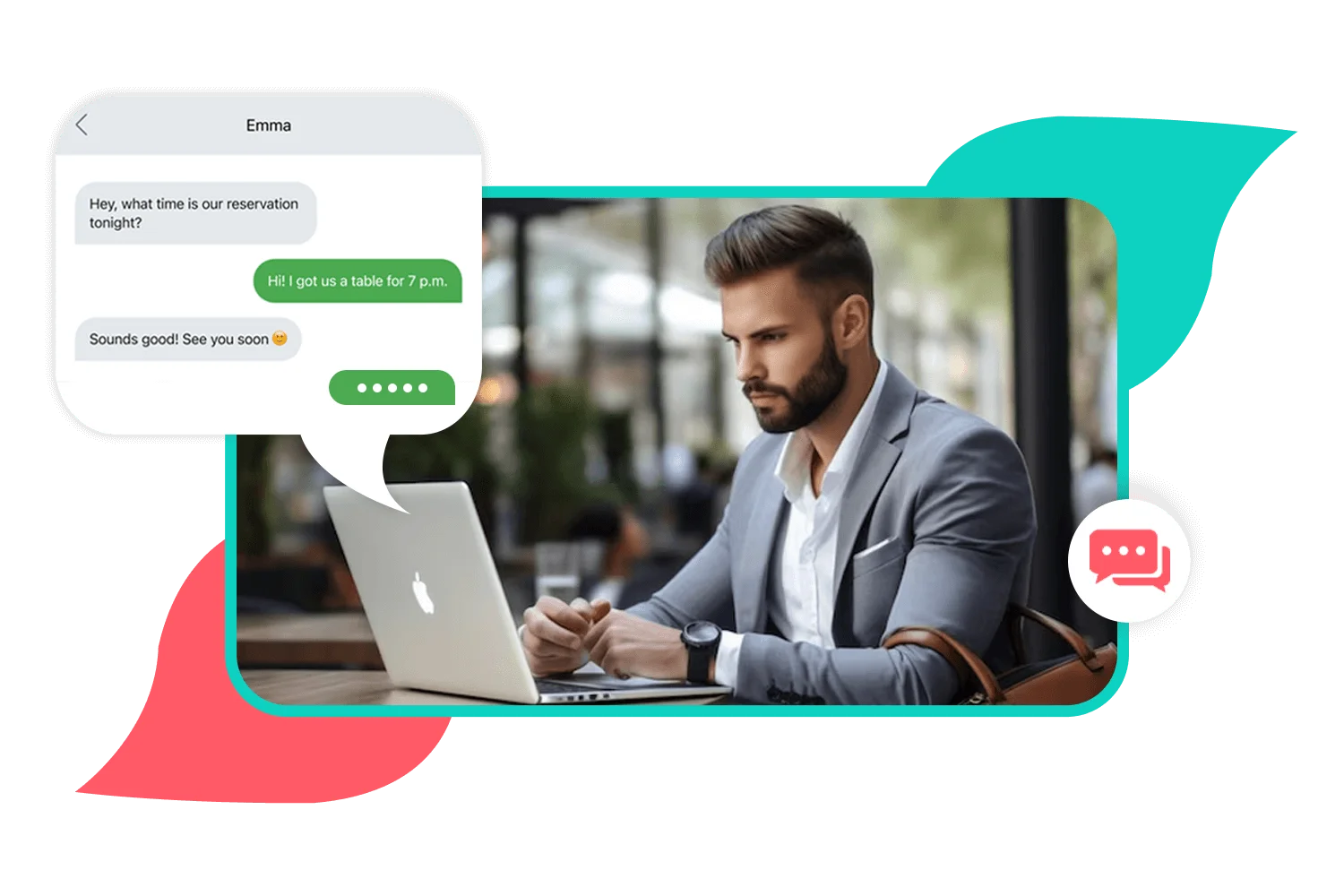 1. SMSLocal
SMSLocal is one of the most popular group text messaging apps, used by over 150,000 businesses. This bulk SMS app allows you to send mass text blasts to large recipient groups, schedule messages for future delivery, and track open and click-through rates.
With SMSLocal, you can create multiple contact groups for easy segmentation, import contacts from your email, CRM, or Excel, and integrate with other software like MailChimp and Zapier. Advanced features include two-way messaging, SMS surveys, email-to-SMS, voice blasts, and autoresponders.
Whether you need to coordinate with team members, update customers on appointments, or send promotional offers, SMSLocal makes it fast and simple to reach your contacts en masse while staying within compliance guidelines. Pricing starts at $0.04 per message sent.
2. GroupMe
Owned by Microsoft, GroupMe is a popular group text messaging app used by over 15 million active users each month. Ideal for ongoing conversations with smaller teams and groups, GroupMe allows you to create private chats with up to 100 participants.
Each GroupMe group gets a dedicated phone number and inbox for streamlined communication. Within each chat, you can send direct messages, photos, videos, and calendar invites. Group admins can mute conversations, add/remove participants, and customize notifications.
One advantage of GroupMe is that it works seamlessly across iOS, Android, and desktop. You don't need to juggle multiple apps to stay in touch with your GroupMe connections. Pricing ranges from free for basic usage up to $20/month for advanced conference calling capability.
3. WhatsApp
As one of the most widely used messaging platforms globally, WhatsApp needs little introduction. This app offers simple real-time messaging in chats with up to 256 people.
Ideal for teams that need to communicate frequently and spontaneously, WhatsApp has a quick setup. You can launch private or public groups using just phone numbers, with no need for usernames or pins. Admins can remove participants and new members can be invited via invite links.
WhatsApp also facilitates easy sharing of messages, photos, videos, documents, and voice notes. Advanced features include read receipts, call integration, customizable notifications, and end-to-end encryption. WhatsApp offers a free basic plan, with a WhatsApp Business option for customer service messaging.
4. Slack
Slack takes professional communication up a notch. This cloud-based app creates a centralized workspace for ongoing chats, instant messages, and file sharing. Teams can create public, private, and one-on-one channels to stay organized.
Robust search, sorting, and filtering make it easy to locate important messages later. Slack integrates with popular apps like Google Drive, Trello, Zoom, and Office 365. Advanced options include screen sharing, video/voice calls, polls, reminders, and sophisticated member permissions.
With both free and paid plans, Slack works for businesses of all sizes. However, it lacks mass text blast capability. Slack is better suited for complex team collaboration rather than simple group chat. Paid plans start at $6.67 per active user monthly.
5. Signal
If security and privacy are your top concerns, Signal is regarded as the most encrypted group text messaging apps available. This open-source platform offers end-to-end encryption for one-on-one and group chats.
Signal users can send ordinary messages as well as encrypted voice calls, documents, videos, photos, and files. All content disappears securely based on custom timer settings. Groups can accommodate up to 1,000 verified members for private team communication.
As an open-source app published by a non-profit, Signal is transparent about its technology and practices. It requires just a phone number to get started. Signal is entirely free to use with no paid plans or advertising. The tradeoff is fewer advanced features compared to paid apps.
| Software | Contacts Supported | Delivery Speed | Analytics |
| --- | --- | --- | --- |
| WhatsApp Business | 1,000 | Slow | Basic |
| Telegram MTProto | 100,000 | Fast | Good |
| Signal Groups | 1,000 | Slow | Basic |
| GroupMe | 15,000 | Fast | Good |
| Slack Connect | 20,000 | Very Fast | Good |
| SMSLocal | 1,000,000+ | Extremely Fast | Excellent |
Key Considerations When Choosing a Best Group Texting Apps
With countless messaging apps on the market, it can be difficult to determine which one best suits your needs. Here are some key factors to consider when evaluating group text messaging apps for business: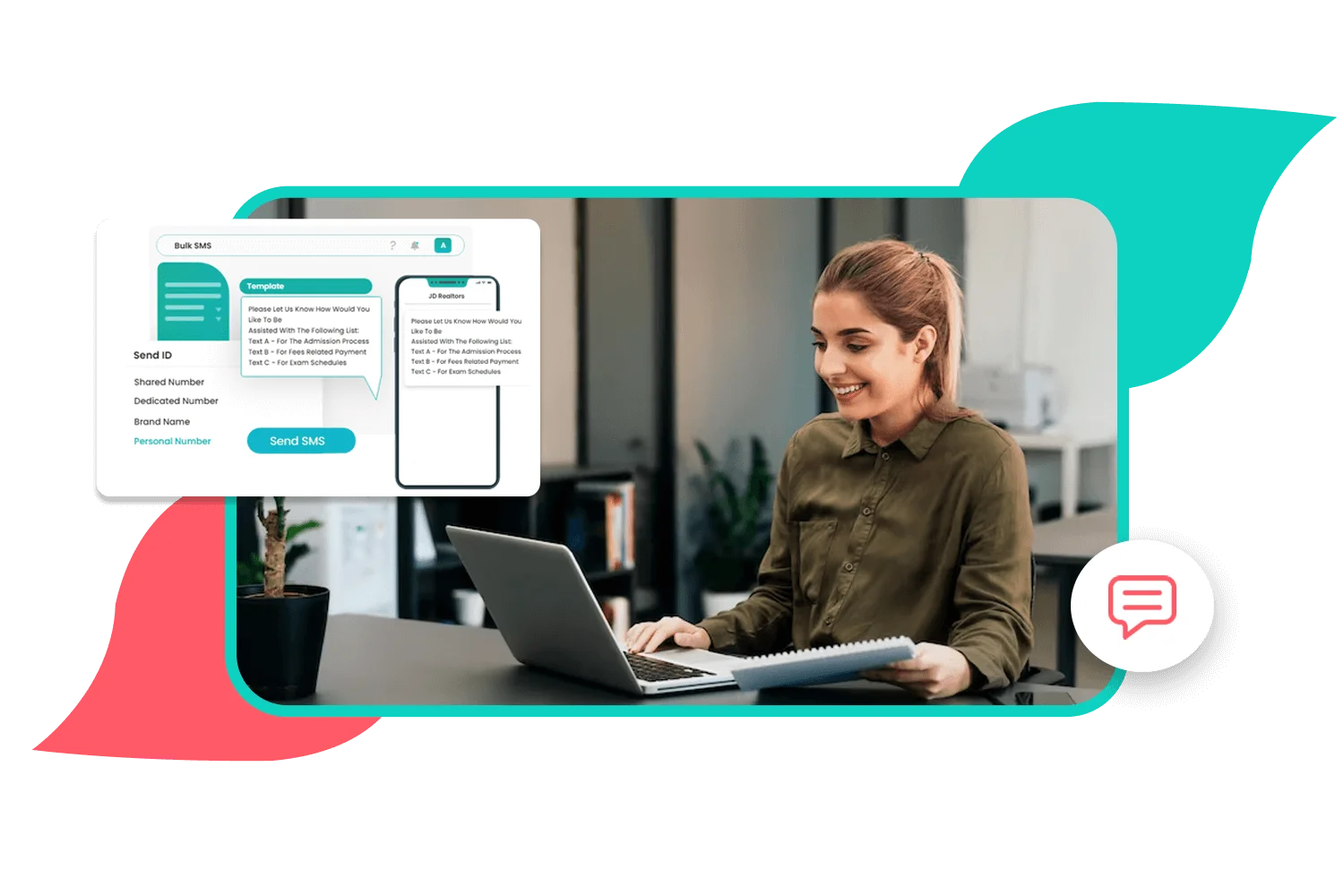 Intended Use Case
Think about how you will primarily use the app. Do you need simple group chat capabilities for small teams? Or mass texting to reach hundreds of customers instantly? Prioritize apps that offer features tailored to your use case.
WhatsApp and GroupMe excel at informal ongoing group chats, while SMSLocal and Slack have robust productivity features. Identify must-have capabilities before selecting an app.
Contact Group Size
Some apps place limits on how many contacts you can include in a group. If you need to message very large recipient lists, choose an app like SMSLocal that can handle thousands of contacts. Smaller team collaboration may call for apps like Signal or GroupMe that max out around 100-200 participants per group.
Ease of Admin
Look for an app that makes it simple for admins to manage groups. You should be able to easily add new participants, remove contacts, and set notification preferences without hassle. Apps like WhatsApp, GroupMe, and Slack offer intuitive management.
Security
Security needs vary significantly by industry and use case. Heavily regulated fields like healthcare require apps with advanced encryption and security capabilities like Signal. For other use cases, apps like SMSLocal that meet general compliance needs sufficiently may suffice.
Price
Group text messaging apps range from 100% free like Signal to paid plans like SMSLocal. Think about how frequently you will use the app and with how many recipient groups. Light users may stick with free apps, while frequent business users gain advantages from paid options with more features.
Cross-Platform Functionality
You want a messaging app that integrates seamlessly across iOS, Android, desktop and web access. This ensures you and your contacts can use the platform easily on all devices. GroupMe, WhatsApp, and Slack enable universal access.
Top group chat apps Benefits Businesses
There are many ways top group chat apps can benefit your business or organization. Advantages include:
Increased Engagement
Group texting leads to higher open and response rates compared to email. Recipients are more likely to read and react promptly to mobile messages. Apps make it easy to spur engagement with customers, employees, event attendees, and other important groups.
Faster Communication
Messaging apps allow for real-time communication. You can rapidly consult with colleagues, address customer needs, disseminate updates, and make decisions without waiting. Streamlined coordination leads to greater productivity.
Enhanced Collaboration
Apps like Slack create a centralized platform for teams to collaborate. Employees can brainstorm together, edit shared documents, participate in conversations, and work cooperatively across locations and time zones.
Flexible Mass Communication
You can instantly inform target audiences en masse about promotions, events, alerts, shipping notices, policy changes and more using bulk messaging apps like SMSLocal. Segment groups based on demographics, preferences, purchase history and other criteria for relevant communication.
Data and Analytics
Messaging apps make it easy to track open rates, engagement, clicks, locations, and other analytics. You gain data to refine communication strategies and better understand your audience. Features like surveys also generate valuable insights.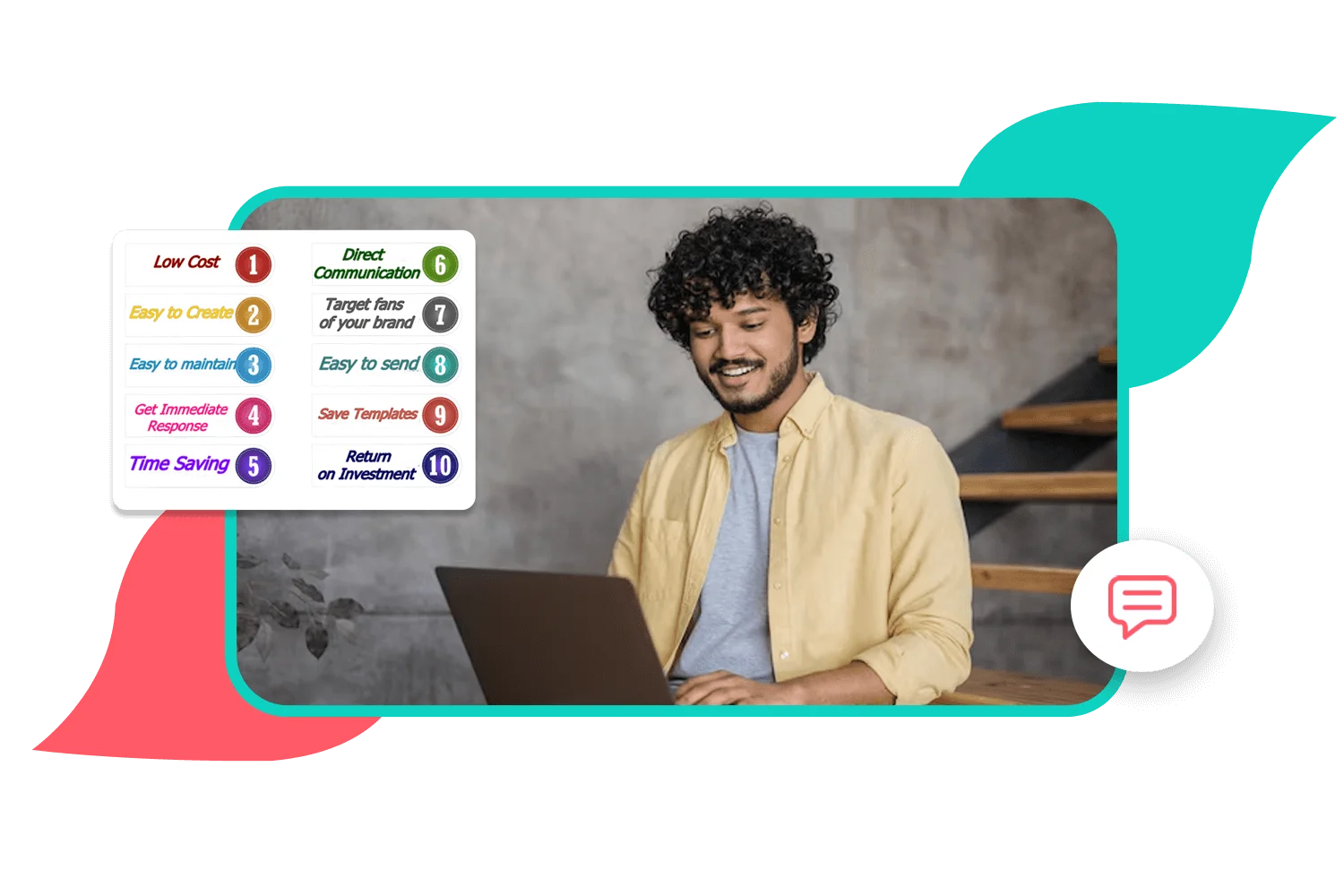 Best Practices for Business Mass Texting Apps
To get the most out of mass texting apps, keep these best practices in mind:
Seek Opt-In Consent
Never send unsolicited bulk messages. Get clear opt-in consent from recipients in compliance with regulations like the TCPA. Apps like SMSLocal enable easy opt-in management.
Personalize Content
Avoid blasting generic spam-like content. Use merge tags, segmentation, and other features to personalize your texts and resonate with recipients.
Ecourage Interactivityn
Don't just broadcast one-way messages. Build in engagement opportunities like questions, polls, discounts, calls to action, and two-way messaging.
Automate Workflows
Leverage features like autoresponders, pre-set message templates, scheduling, and triggers to automate communication workflows. This saves time while increasing consistency.
Analyze Performance
Review open rates, response times, clicks, locations, and other data. Identify high-performing messages and segments to refine your approach.
Integrate with Other Tools
Opt for apps that integrate smoothly with your CRM, email marketing, social media, calendar, and other platforms to streamline workflows. APIs also allow for custom integration.
Follow Compliance Regulations
Adhere to all federal and local laws governing marketing communication and consumer data privacy. Work only with messaging providers that enable full compliance.
Get Started Boosting Business Communication With Business Texting Apps
With the right business texting apps, you can cut through the noise to engage your most important contacts. Whether you need an all-purpose group chat platform or targeted bulk messaging capabilities, today's top apps help teams coordinate, companies engage customers, and organizations mobilize target groups through texting.
Think critically about your precise communication needs, weigh the strengths of leading providers, and implement best practices to get started on the right foot. With the ability to reach recipients anytime, anywhere, group text messaging apps provide an invaluable channel for productive business communication.
Conclusion:
Group messaging apps provide a versatile and efficient means of communication for today's busy professionals. With team messaging features like administrative controls, file sharing, task management, and integrations, they can streamline collaboration and boost productivity. This article highlighted some excellent options like WhatsApp, Telegram, Signal, GroupMe, and Slack based on their security, ease of use, and capabilities. Choosing the right app that meets your team's needs can greatly optimize your workflows.
FAQ:
Q: What are the benefits of using a group text messaging app?
A: Group messaging apps allow busy professionals to easily communicate and collaborate with teams, clients, and colleagues. They facilitate quick communication, task management, file sharing, and more.
Q: Which group text messaging apps does the article recommend?
A: The article recommends WhatsApp, Telegram, Signal, GroupMe, and Slack as good options for group messaging. Each has their own strengths.
Q: What features should I look for in a group messaging app?
A: Look for features like end-to-end encryption for privacy, ability to create multiple groups, media sharing capabilities, offline messaging, desktop apps for convenience, and integrations with other workplace tools. Choose one that best suits your needs.
Q: Are these group apps secure to use for work purposes?
A: The recommended apps use end-to-end encryption to keep conversations secure. But you should still be careful about what sensitive information you share. Set guidelines for your group to keep chats professional.