Professional Voice OTP Platform For Businesses​
Voice OTP service is the easiest way of verifying user information and authenticating online transactions. Get Boost your business data security and prevent phishing attacks.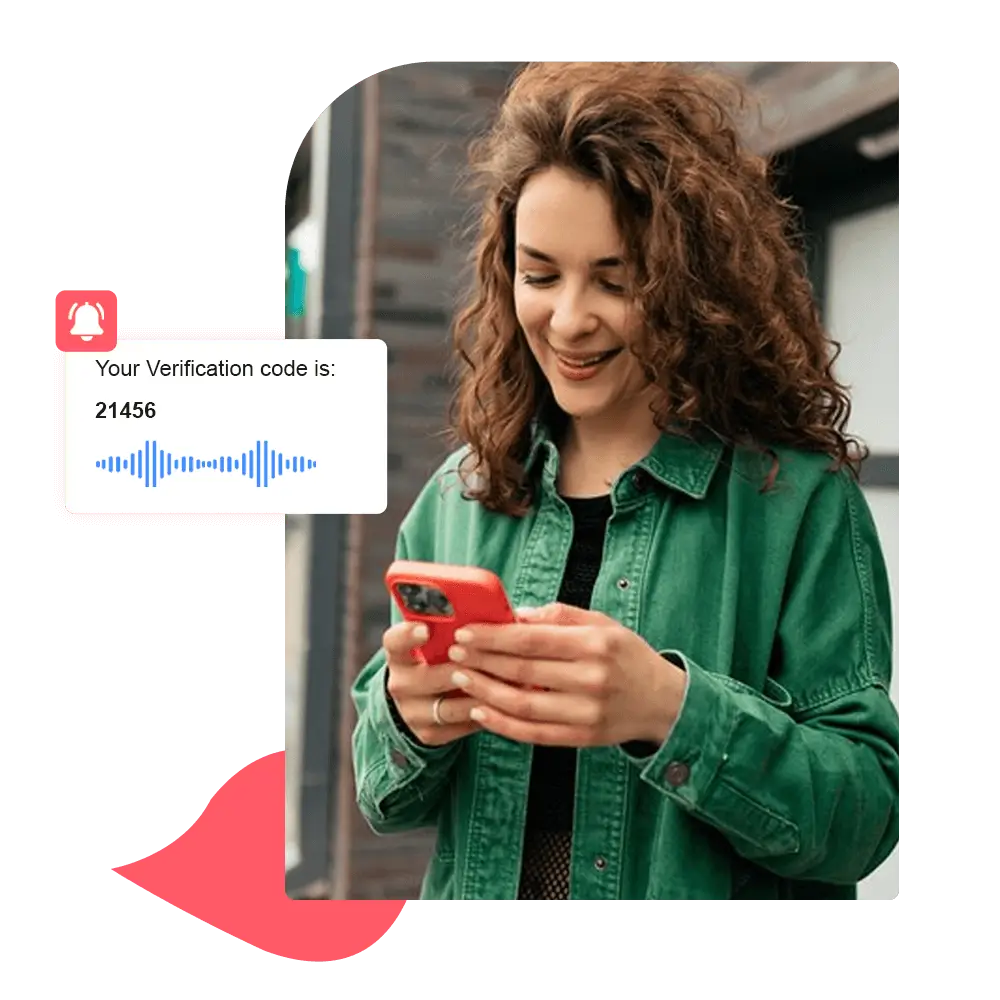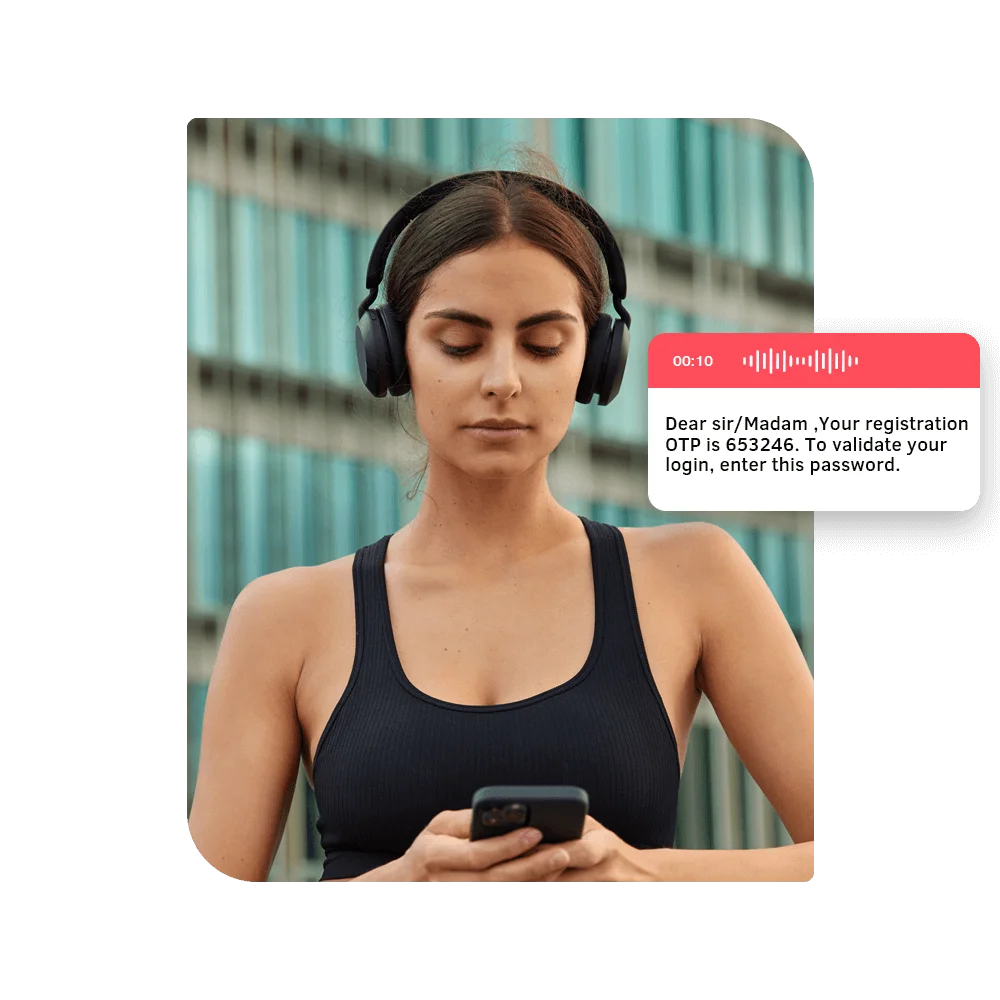 Introduction to 2FA Voice OTP Service
2FA voice OTP services provide an extra layer of security for businesses and individuals who want to protect their online accounts. The service uses a user's phone number to generate a unique, one-time passcode required to log in to an account. It makes it additionally difficult for hackers to access sensitive information, as they would need the user's password and phone.
We have deployed the highest security system for our users. There are hundreds of developers working on the backend only to ensure your system security.
SMSLocal Alert Bulk SMS Service
You will receive your OTP 99.9% of the time & remaining 0.1% is absolutely free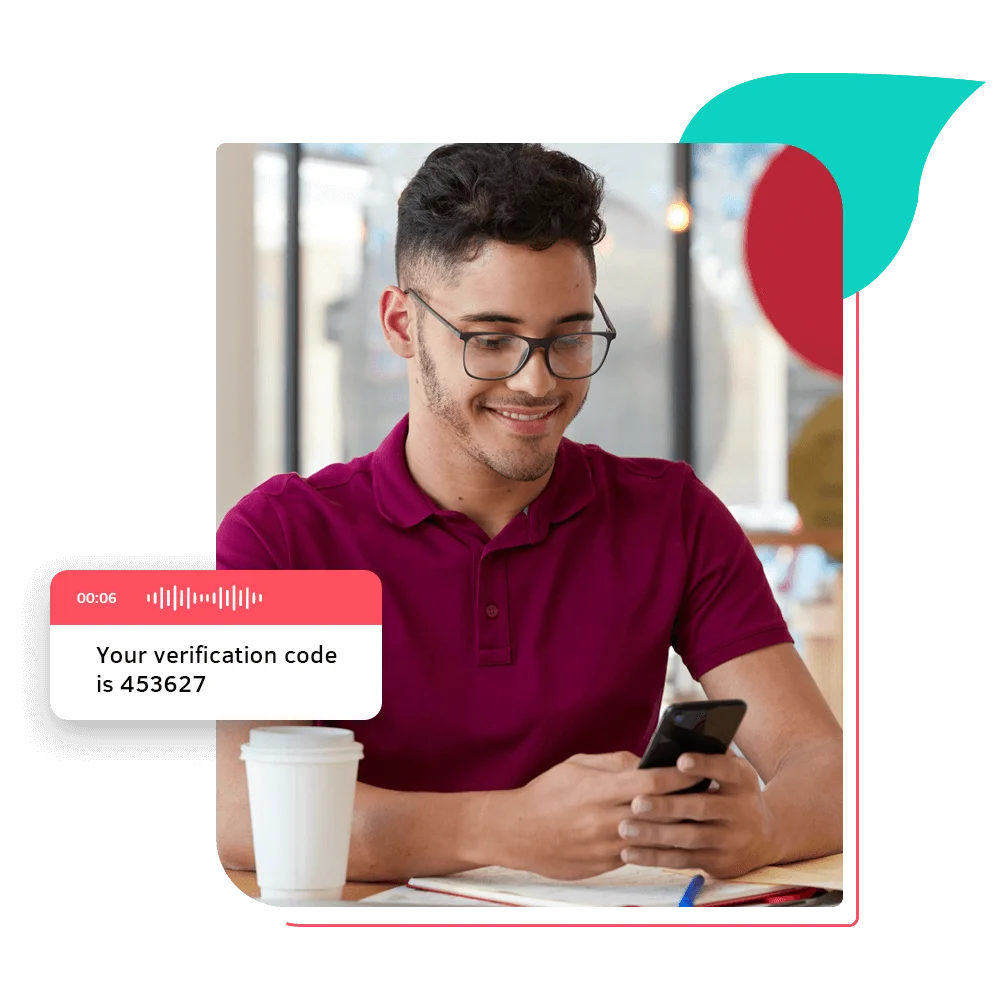 Keep your business's data secure with a revolutionary new solution: Voice-based OTPs. Deliver time-sensitive, 1-Time Passwords to specific customers who need the added layer of security or those at risk for hacking attempts – all this without needing access beforehand! Protect important credentials like usernames and passwords from malicious hands and rest easy that you're covered by an extra measure of safety when it matters most.
Functioning of Voice OTP services
With the state-of-the art security features of our system, logging in or completing a transaction is made effortless and secure. After sending out your request for authentication purposes, we'll make an automated phone call to confirm it via voice-OTP – Our computer generated voice will read you the code that needs to be entered on our website; then all there's left do is enjoy simple yet safe access!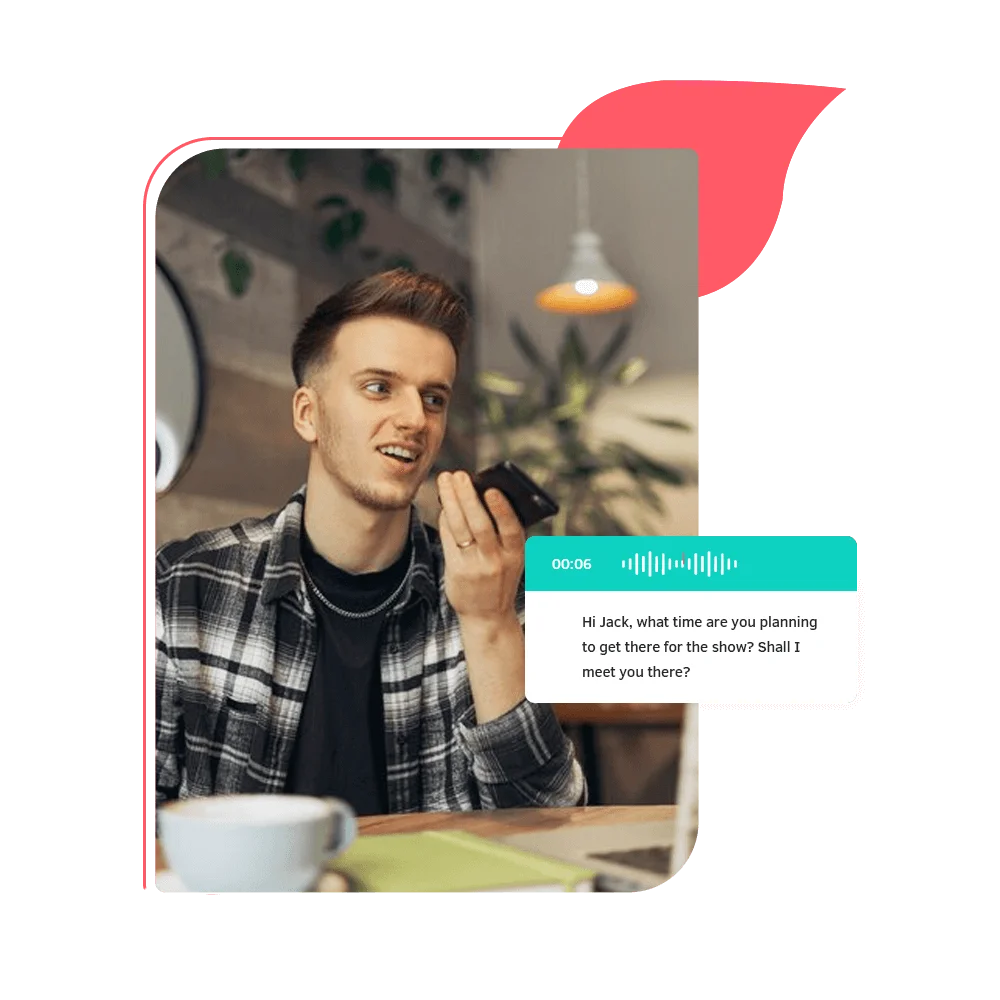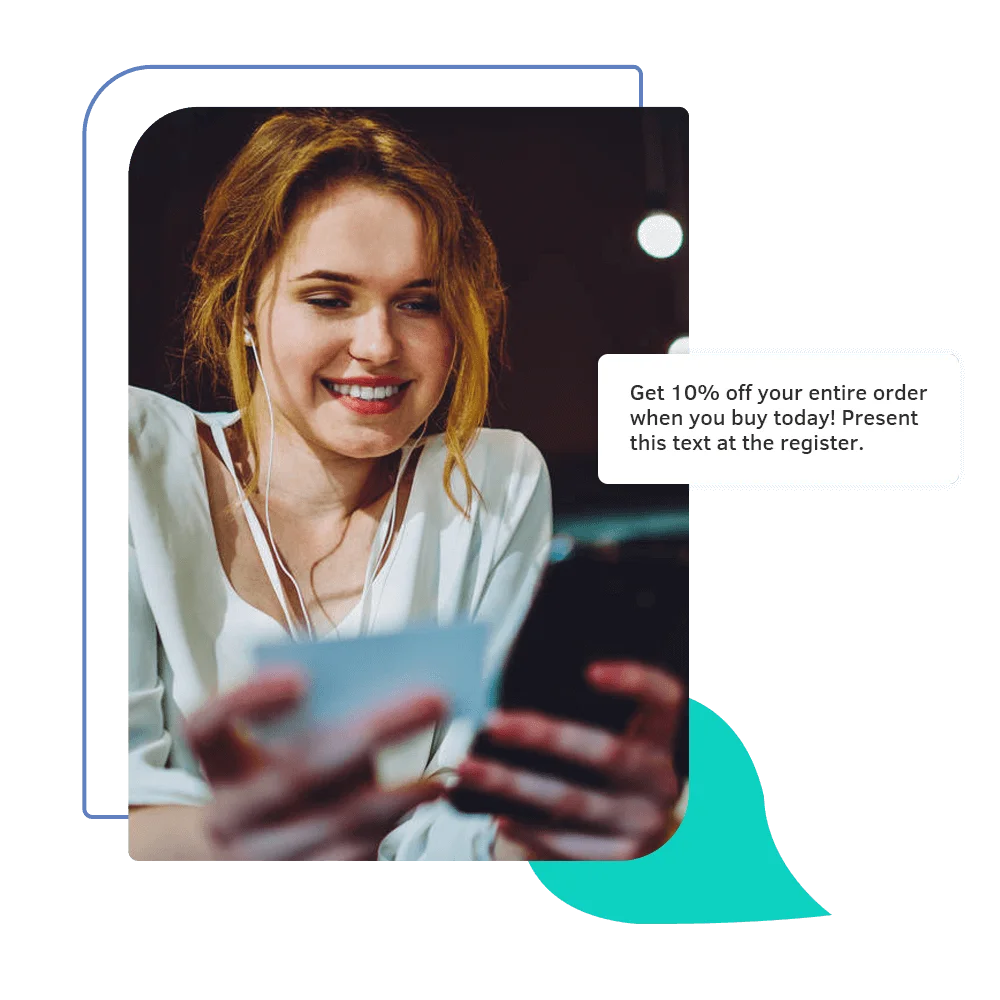 Voice OTP services are much more different than other OTP delivery methods.
With voice-OTPs, security is at the forefront. Automated phone calls deliver your one-time password for added protection against malicious actors intercepting data via email or SMS. For those wanting a more secure yet budget friendly option though — hardware tokens are great! A physical device generates OTPs that can save you time and money in setting up distribution services; all while ensuring the highest level of safety possible..
Advantages of using a voice OTP are
10 Must-Read, Most Popular Blogs That Will Blow Your Mind!
Bulk text messaging is a facility allowing entrepreneurs to transmit one text message to a massive number of recipients simultaneously.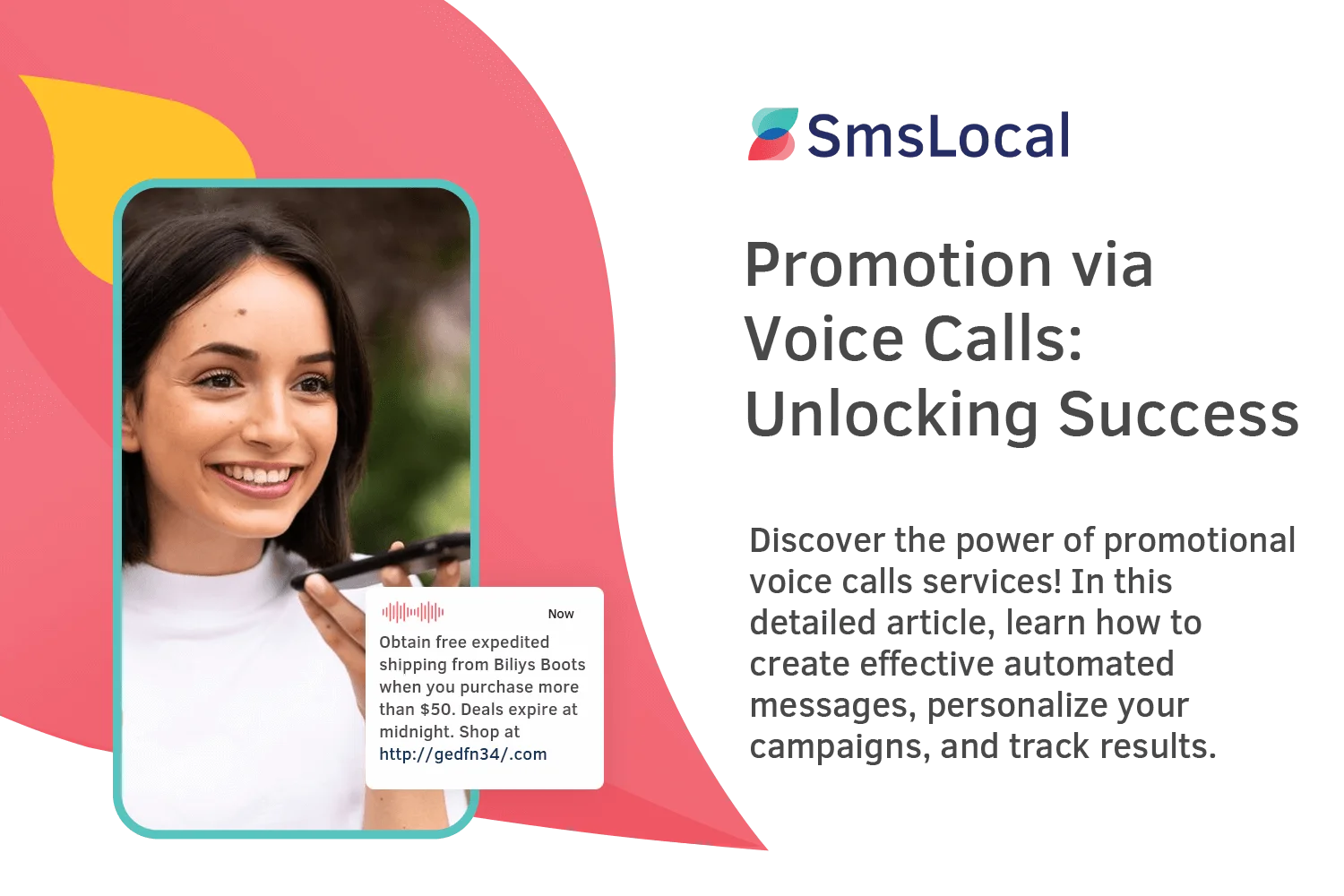 Learn why voice OTP services are unique and more secure compared to other OTP delivery methods. Explore advantages, use cases, and rare details.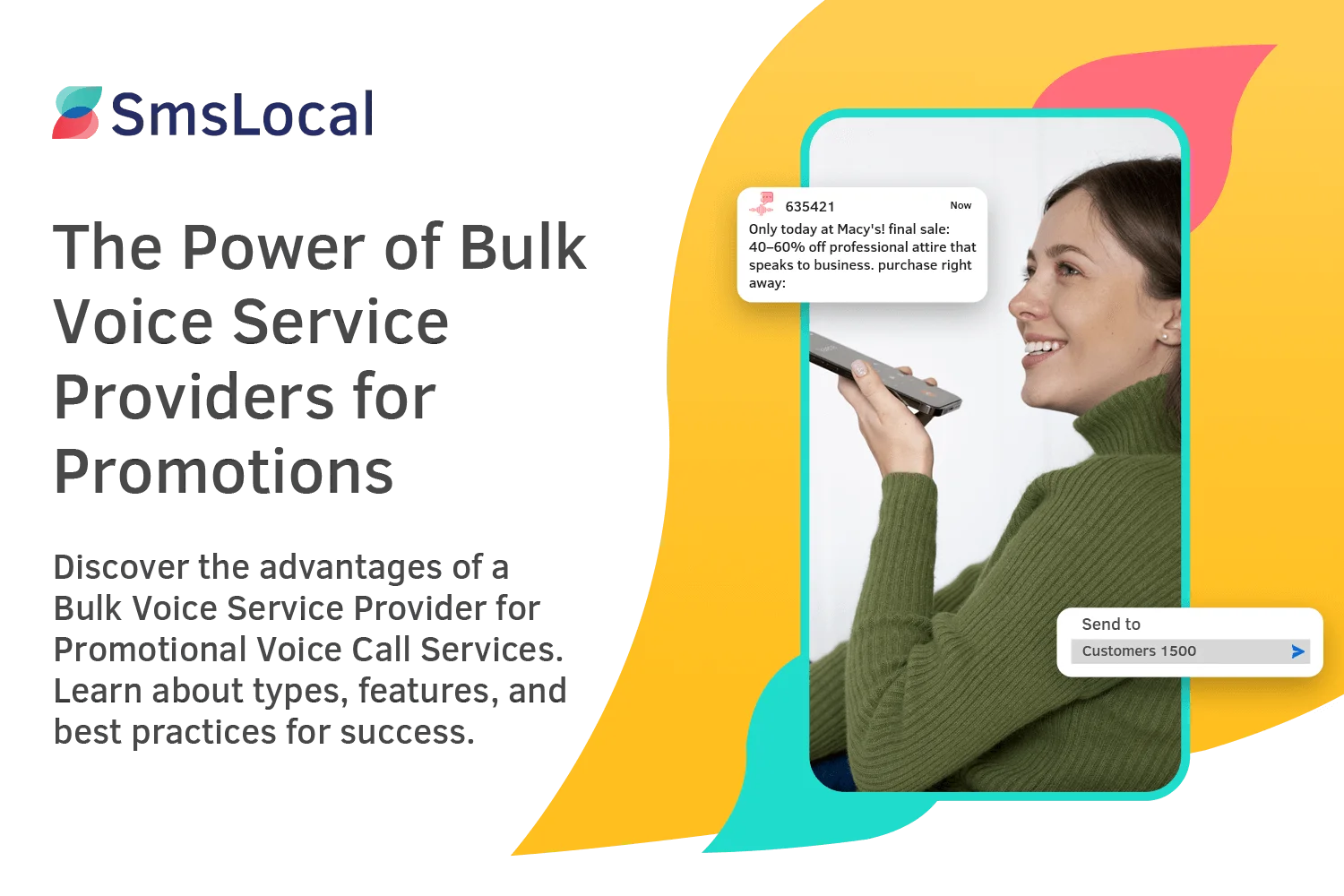 Discover the advantages of a Bulk Voice Service Provider for Promotional Voice Call Services.
What are you waiting for?
START A FREE TEST AND USE THE VOICE OTP SERVICES
Reach out to us through these different social media channels.
Frequently Asked Questions (FAQs)
Useful consumer information
A wide range of businesses could count on one-time password services to add layers of security to their sensitive information. This service primarily caters to businesses that face sensitive consumer data. They could be banks, transport, insurance companies, eCom stores, and medical and healthcare businesses. You can further learn from our experts. Contact here.
The voice OTP is better in terms of security. It is safer and quickly delivers information rather than email or text OTPs.
Frequently Asked Questions (FAQs)
Useful consumer information about Credit Acceptance