Introduction
Bulk texting has become an essential tool for businesses looking to connect with customers and drive growth. As an entrepreneur, making bulk SMS messaging a priority in your marketing strategy can pay major dividends. You'll be able to reach thousands of potential and existing customers instantly, boosting brand awareness and sales. Compared to other channels like social media or email, text messaging has a nearly 100% open rate. People read and respond to texts within minutes, so you can get your message in front of customers and see results fast.
If you're not leveraging the power of bulk texting yet, you're missing out on a huge opportunity. Here are 10 reasons why bulk SMS should be at the very top of your to-do list right now to expand your business.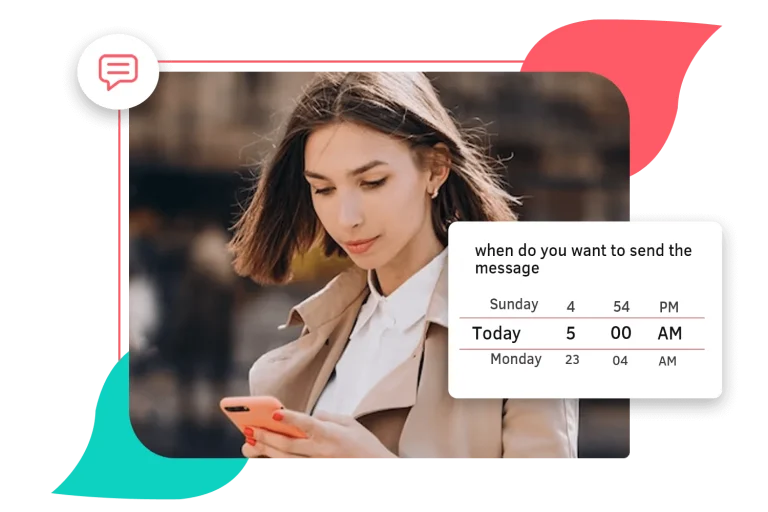 What Is Bulk Texting and How Does It Work?
Bulk texting, or SMS marketing, refers to sending marketing messages to a large number of mobile phone subscribers. It allows businesses to communicate directly with their customers and prospects in a targeted, cost-effective manner.
Bulk texting is an extremely effective way to build brand awareness, drive traffic to your business, increase sales, and stay top-of-mind with your audience. Some of the major benefits of SMS marketing include:
High open rates: SMS messages have open rates of over 98%, much higher than email.
Instant delivery: SMS messages are read within minutes, allowing for real-time communication.
Increased engagement: SMS messages lead to quick responses and spur conversations with your subscribers.
Cost-effectiveness: Bulk SMS services are very affordable, often only a few cents per message.
Easy integration: Most bulk SMS providers offer simple APIs and plugins to integrate with your existing software.
Global reach: SMS messaging works on all mobile phones, smart or basic, across network carriers and countries.
Targeted campaigns: You can segment your subscribers by location, interests, purchase history and more to send highly relevant messages.
Measurable results: Bulk SMS services provide detailed reports and analytics to track the performance of your campaigns.
If you want to dramatically increase customer engagement and boost your business' success, bulk SMS messaging should be at the top of your marketing to-do list. The potential to reach new customers, strengthen relationships, improve loyalty and drive more sales is enormous with this simple yet powerful communication tool.
The Many Benefits of Using Bulk Text for Your Business
Increased Open and Click-Through Rates
Bulk texting has been shown to achieve open rates of over 95% and click-through rates of up to 36% – significantly higher than email. This means your messages are more likely to be seen and acted upon.
Real-Time Communication
SMS allows you to reach your customers instantly with time-sensitive offers, announcements and reminders. Messages are delivered directly to mobile devices as soon as you press send. This enables real-time communication and fast response times.
Cost-Effective
Bulk SMS is an extremely affordable marketing channel. You can reach thousands of subscribers for just pennies per message. The more messages you send, the lower your costs become. This makes SMS a very cost-effective way to stay in regular contact with your customers and promote your business.
High Convenience and Engagement
People tend to have their mobile phones with them at all times, so SMS messages are conveniently accessed and read. Studies show that 90% of SMS messages are read within 3 minutes of delivery. This high convenience and engagement means your messages are more likely to resonate and prompt action.
Improved Customer Relationships
Regular SMS communication is a great way to strengthen your customer relationships. Sending updates, special offers, tips and other useful information shows you value your customers and keeps your business at the front of their minds. Stronger customer relationships mean higher loyalty and more repeat business.
Trackable and Measurable
SMS provides detailed analytics so you can see exactly how your messages perform. Monitor open rates, click-through rates, unsubscribes and more. Then use these insights to improve your SMS marketing over time. The trackability of SMS allows you to optimize your campaigns and get the best results from your investment.
Top 10 Reasons Bulk Text Should Be Your Top Priority
Bulk SMS messaging should be a top focus for businesses looking to effectively reach their customers. Here are 10 reasons why:
Bulk texting allows you to reach a wide audience instantly. You can send a single message to your entire contact list at once. This enables you to get important information out quickly and efficiently.
It has a high open and read rate. Studies show text messages have open rates of over 95% and are read within 3 minutes. This means your messages are very likely to be seen and acted upon.
It's inexpensive. Bulk SMS services charge per message sent, typically a fraction of a penny. This makes it an affordable way to reach thousands of people.
It's personalized. Although you're sending to many people at once, you can include personalized elements like the recipient's first name to make the message feel tailored to them.
It generates a quick response. Texts are often read and responded to immediately. This allows you to prompt your customers to take action right away and get real-time feedback.
It's conversational. The short, to-the-point nature of text messages gives them a casual, conversational feel. This can help you strengthen your relationship with customers.
It increases engagement. Texting your audience, especially about time-sensitive topics, keeps them engaged with your brand and the messages you're sending. Engaged customers are more likely to become loyal customers.
It improves customer service. Bulk texting allows you to quickly notify customers about important service updates, changes or issues. This helps set the expectation that you will communicate proactively about things that impact them.
It drives sales. Promotional bulk texts with special offers or discounts can lead to direct sales and revenue. The immediacy of the medium prompts many people to take advantage of deals and promotions right away.
It enhances your brand. Regular communication via text message helps raise brand awareness and cement your position as an authoritative, trustworthy source of information in your industry. Over time, customers come to expect and look forward to your messages.
How to Get Started With Bulk Text Marketing
To get started with bulk text marketing, follow these key steps:
Choose a Bulk SMS Platform
Select a reliable bulk SMS platform that offers competitive pricing and the features you need to effectively run campaigns. Look for a platform that allows you to import contact lists, create targeted segments, schedule messages, and track results.
Build Your Contact List
The larger your contact list, the greater your reach. Add customer email addresses and mobile numbers whenever possible, with their consent. You can also purchase targeted opt-in lists to expand your reach. Keep your lists up to date by allowing contacts to opt-out at any time.
Create Engaging Content
Bulk texting is most effective when used to send time-sensitive alerts, reminders, coupons, and event notifications. Keep messages brief, around 160 characters. Personalize messages by including the recipient's first name. Ask open-ended questions and encourage interaction.
Segment Your Contacts
Group contacts into targeted segments based on attributes like location, purchase history, and demographics. Tailor messages to specific segments to increase open and conversion rates. For example, send coupons and sale alerts to frequent buyers, and send event invites to contacts in a certain area.
Schedule and Automate Messages
Reduce workload by scheduling messages in advance and setting up automated response flows. For example, schedule a series of messages leading up to an event, or set up an automated welcome flow for new contacts. Take advantage of features like date/time sending to reach people when they're most likely to engage.
Track and Optimize
Use built-in analytics to track message open rates, click-through rates, and conversion rates. See which messages and segments perform best and make adjustments to improve future campaigns. Consider A/B testing different messages and offers to optimize performance over time.
With the right strategy and tools in place, bulk text marketing can be an extremely effective way to boost customer engagement and grow your business. Keep your contacts happy by sending relevant, valuable messages, and keep optimizing based on their feedback and behavior.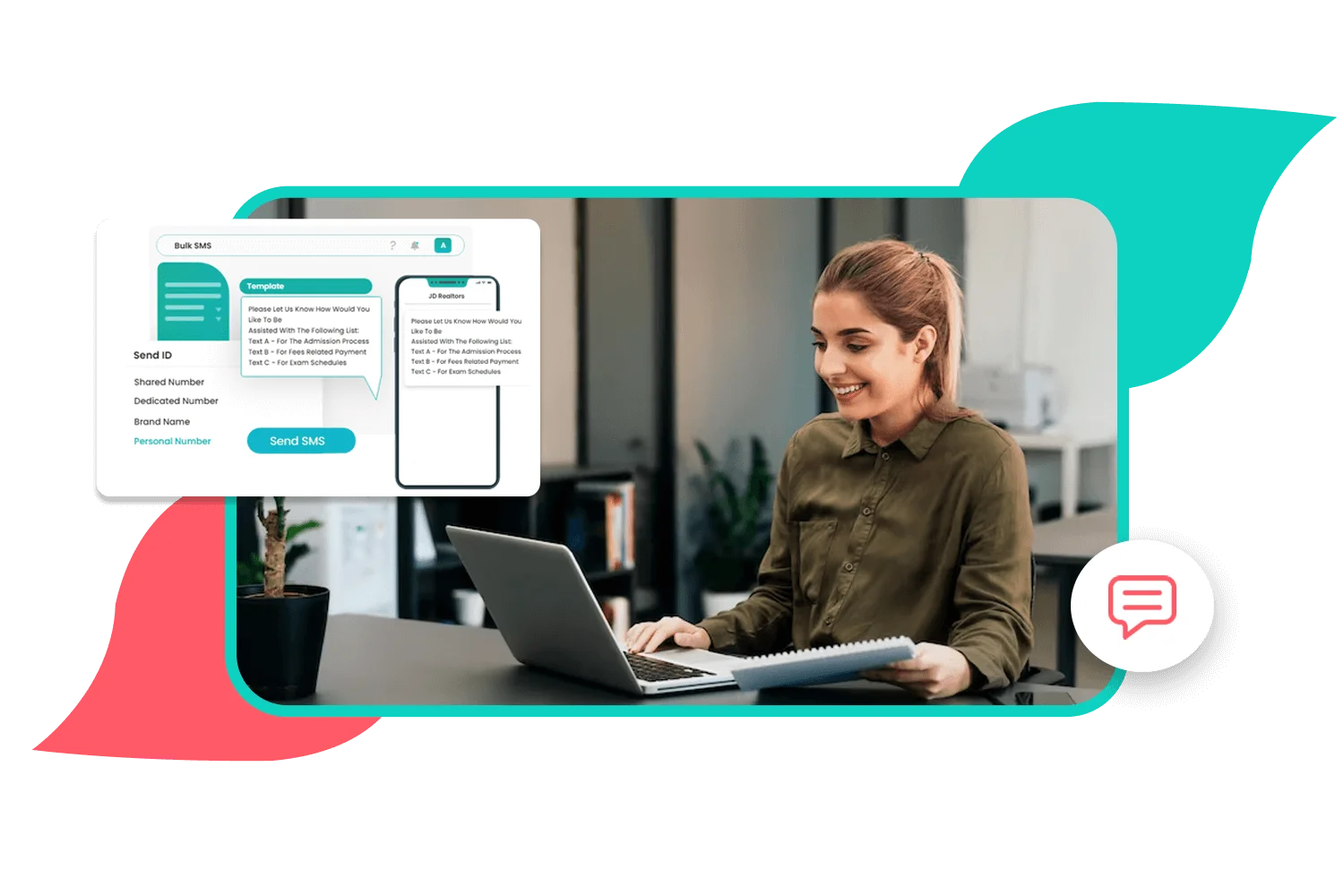 Tips for Creating Effective Bulk Text Messages
To create effective bulk text messages, follow these tips:
Keep messages concise
Limit messages to 140-160 characters to ensure the entire message is read. Get to the point quickly while being polite and personable.
Personalize messages
Use the recipient's first name to make it more personal. Mention your business name and a call to action to build brand recognition. For example:
"Hi [First Name], this is [Business Name] with an exciting offer for you! Reply 'YES' now for 50% off your next purchase."
Offer value
Give recipients a reason to engage with your message. Provide exclusive discounts, promotions, or content. For example:
"Hi [First Name]! We wanted to offer you 25% off your next order with us. Just reply 'discount25' to claim this special offer."
Ask for a response
End messages with a clear call to action that prompts a reply, such as:
Reply 'YES' to confirm
Text 'OPTIN' to join
Reply with your email to get the details
This allows you to gage interest and build your contact list.
Test and optimize
Test different messages to see which ones get the best response. Then focus your efforts on the most effective messages. Make minor tweaks to subject lines, content, and calls to action to continue improving results.
Follow regulations
Comply with anti-spam laws and best practices. Allow recipients to easily opt out and honor opt-out requests promptly. Get consent before sending promotional messages. Only send messages to those who have opted in to receive them.
Be authentic and consistent
Maintain a consistent brand voice in all communications. Messages should sound authentic to build trust and loyalty with recipients. Keep your business's values and mission in mind with every message.
Creative Ways to Use Bulk Texting to Connect With Customers
Bulk texting allows you to communicate with your customers in innovative ways. Here are four creative uses of SMS marketing to boost customer engagement:
You can send exclusive coupons and promo codes to your subscribers. Text messages have a high open rate, so your customers are likely to see and use the coupons. You'll drive sales and gain valuable data on which offers resonate most with your audience.
Run contests and giveaways through SMS. For example, you can have customers text a keyword to enter to win a prize. This boosts engagement and captures contact information for your list. Be sure to get proper consent first to comply with anti-spam laws.
Send monthly newsletters or digests of your latest blog posts. Keep your brand top of mind by texting a quick update on events, sales, and content your customers may find interesting. Ask for feedback or opinions to start a discussion.
Wish your customers a happy birthday or anniversary. Personalized messages show you value your customers. Collect birthdays when customers opt-in to build goodwill and strengthen relationships over time.
Bulk texting allows for innovative ways to boost customer engagement and build loyalty. With some creativity, you can use SMS marketing to connect with your audience in memorable and meaningful ways beyond routine promotions or announcements. Personalized, interactive messages are key to forging lasting relationships with your customers.
The Best Bulk Texting Software Of 2023
When it comes to growing your business through SMS marketing in 2023, using a dedicated bulk texting software solution should be priority number one. Bulk texting software provides powerful tools to help you create and manage effective text message marketing campaigns. There are many options available, but here are some of the best platforms based on features, pricing, and reviews:
Twilio is an intuitive platform with drag and drop campaign builders, drip campaigns, and real-time analytics. They offer flexible monthly pricing starting at $99 per month.
SimpleTexting is known for their easy-to-use interface and detailed reports. Plans begin at $25 per month for up to 5,000 messages. They also offer pay-as-you-go credits if you have a smaller list.
SlickText allows you to import contacts, create targeted segments, schedule messages, and track open and click-through rates. Pricing starts at $49 per month for 5,000 messages.
Trumpia is a highly-rated solution with options for two-way messaging, autoresponders, and split testing. Plans begin at $59 per month for up to 5,000 messages.
When choosing a bulk texting software, consider your current and future needs, list size, and budget. Look for a platform with an intuitive interface, detailed analytics and reporting, contact management tools, and responsive customer support. With the right solution implemented, you'll have a powerful way to connect with your customers and boost your business.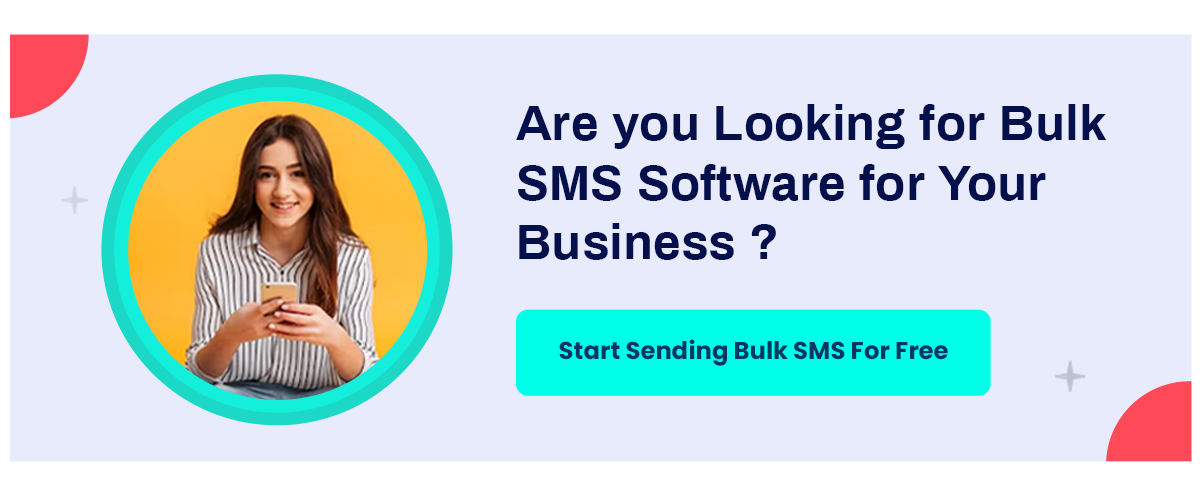 Choosing the Right Bulk Text Service Provider
When selecting a bulk text messaging service, several factors should influence your decision. Look for a provider that offers:
Competitive pricing: Bulk texting rates can vary significantly between providers. Compare several providers and evaluate their rates based on the size and frequency of your texting campaigns.
Dedicated short code: A dedicated short code, like "678123," allows you to build brand recognition since subscribers will come to associate that code with your business. Shared short codes, on the other hand, are used by multiple businesses and can confuse subscribers.
Automation features: Look for a service that allows you to automate messages based on triggers like dates, times, locations. Automation ensures timely, consistent communication with your subscribers. It also reduces the manual effort required to send bulk texts.
Analytics and reporting: Choose a provider that offers detailed analytics and reporting on your texting campaigns. Look for information like open rates, click-through rates, opt-out rates, and message delivery receipts. These insights help you optimize your messaging strategy.
API access: An API, or application programming interface, allows you to integrate bulk texting into your existing systems and workflows. API access means you can send texts directly from your CRM, marketing automation platform or custom application.
Compliance expertise: Select a provider well-versed in the regulations around bulk texting like TCPA. They should take measures to ensure your messaging campaigns remain compliant, such as offering opt-in mechanisms, clear opt-out processes, and scrubbing lists against the National Do Not Call Registry.
Following these tips will help you choose a bulk text service provider equipped to meet your unique business needs while keeping your messaging compliant and your subscribers engaged. With the right partner handling your texting campaigns, you can focus on growing your business.
SmsLocal: World's No. 1 Bulk SMS Platform
As a business owner, utilizing bulk SMS messaging should be at the top of your priority list. Bulk SMS, also known as text message marketing, allows you to send promotional messages to a large number of recipients at once. When implemented properly, a bulk SMS campaign can be an extremely effective way to boost customer engagement and increase sales.
Some of the major benefits of focusing your efforts on bulk SMS include:
Higher open rates: Studies show SMS messages have open rates of over 95%, much higher than email.
Faster delivery: SMS messages are read almost immediately, allowing you to get your message in front of customers right away.
Improved targeting: You can segment your contact list based on location, demographic, buying behavior, and more to send the most relevant offers to each subscriber.
Increased brand awareness: Regular SMS messages keep your business at the top of customers' minds and strengthen brand recognition and loyalty.
Improved customer service: SMS is a great way to send service alerts, appointment reminders, delivery notifications, and other updates to provide a good customer experience.
To leverage the power of bulk SMS, you need a reliable SMS marketing platform. Look for a solution that offers features like contact management, message personalization, open rate tracking, and compliance with carrier regulations. A reputable provider will also have enough network coverage and bandwidth to ensure fast, successful delivery of your SMS campaigns.
Implementing an SMS marketing strategy, especially when combined with other channels like email, social media, and direct mail, is one of the smartest moves you can make as a business owner. Bulk SMS should be at the very top of your list of priorities to boost customer engagement and accelerate business growth. Focusing your efforts on the world's number one messaging platform is key to success.
Measuring Results and Optimizing Your Bulk Text Strategy
To determine the effectiveness of your bulk texting campaigns, you need to implement metrics and analytics. Some of the key performance indicators (KPIs) you should track include:
Open rates: The percentage of recipients who opened your text message. Aim for at least a 20-30% open rate. If it's lower, re-examine your subject line and content.
Click-through rates: The percentage of recipients who clicked on any links in your message. For bulk SMS, a 3-5% click-through rate is average. Look at which links got the most clicks and consider emphasizing them in future campaigns.
Conversions: The number of recipients who took a desired action like making a purchase or booking an appointment. Measure conversions to see which messages drive the highest revenue and engagement.
Unsubscribe rates: The percentage of recipients who opted out of receiving future messages. Keep unsubscribe rates under 1% to avoid being flagged as spam. Reach out to unsubscribers to find out why they opted out and make improvements.
Replies: Monitor responses to see how recipients are interacting with your messages. Look for feedback, questions, and suggestions. Engage with respondents and incorporate their input into your optimization efforts.
Once you have analyzed the results, make changes to improve your bulk texting strategy:
Refine your target audience and segmentation to reach the most engaged recipients.
A/B test different subject lines, content, images, and call-to-action buttons to see what resonates most.
Vary the frequency and timing of your messages to determine the optimal campaign schedule.
Personalize content using data like location, purchase history, and website activity.
Provide value to build trust and loyalty before promoting products or services.
Continually measuring, analyzing, testing, and optimizing your bulk SMS campaigns will enable you to maximize results and gain the highest return on your investment. With the proper metrics and optimization in place, bulk texting can be an extremely powerful tool for business growth.
Conclusion
As you can see, bulk texting is an incredibly powerful tool that deserves to be a top priority for any business looking to grow. When used effectively, it allows you to reach more people, strengthen customer relationships, boost sales, and increase brand awareness—all with a single text message. The opportunities for connection and growth are endless if you make the most of this channel. So don't delay, start planning your bulk texting strategy today. Engage your audience, share exciting offers, spread the word about your company—the possibilities are as vast as your imagination. With a targeted, thoughtful approach, bulk texting can take your business to the next level. The time for action is now.
Bulk Text FAQs: Answering Common Questions About This Method
Bulk texting, or SMS marketing, is a powerful way to reach your customers and prospects. However, many business owners have questions about how it works and whether it's right for them. Here are some of the most frequently asked questions about bulk texting:
What is bulk texting?
Bulk texting, also known as SMS marketing, is a method of sending high volumes of SMS messages to mobile subscribers for marketing purposes. Businesses use bulk texting software to design, schedule, and send marketing text messages to their contact lists.
How does bulk texting work?
Bulk texting software integrates with your contact database or CRM to access mobile numbers. You create and schedule text message campaigns through the software, which then sends the messages to the mobile carriers for delivery to recipients.
Is bulk texting effective?
Yes, bulk texting has been shown to be an extremely effective marketing channel. SMS messages have a 98% open rate within 3 minutes. Bulk texting is useful for promotions, sales, events, loyalty programs, and more.
Do I need permission to send bulk texts?
Yes, you must obtain prior consent from recipients before sending bulk marketing text messages. Make sure you have a clear opt-in process for your SMS program and keep accurate records of consent according to TCPA regulations.
How much does bulk texting cost?
Pricing for bulk texting services varies but often includes a monthly subscription fee and per-message rates. Rates range from $0.01 to $0.10 per message depending on the volume and features. Many providers offer discounts and credits for new customers.
In summary, bulk texting is a powerful SMS messaging tool that allows you to easily send marketing messages to your subscribers. When used responsibly with permission-based contacts, bulk texting can be an extremely effective way to boost engagement and grow your business.