Introduction
All the companies generally have just one target in their mind: to have maximum returns at the minimum outlay possible. So companies are spending heavily on marketing and advertising to get more customers. However, in closeby text marketing, small companies do not have a big budget to spend heavily on SMS Marketing activities. This is where SMS Marketing comes into the picture. 
Text Messages For Marketing 
SMS Marketing is a proven way for effective marketing communications. With the help of closeby text marketing, smaller companies can gain better customer loyalty and customer retention. This is very important for the survival of your business in the long run.
Closeby text marketing involves a mobile phone user seeing an ad or a message that directs them to the critical word. This will help you get precisely what you need or are looking for. It can shorten the gap between the customer need and requirements with the help of closeby text marketing.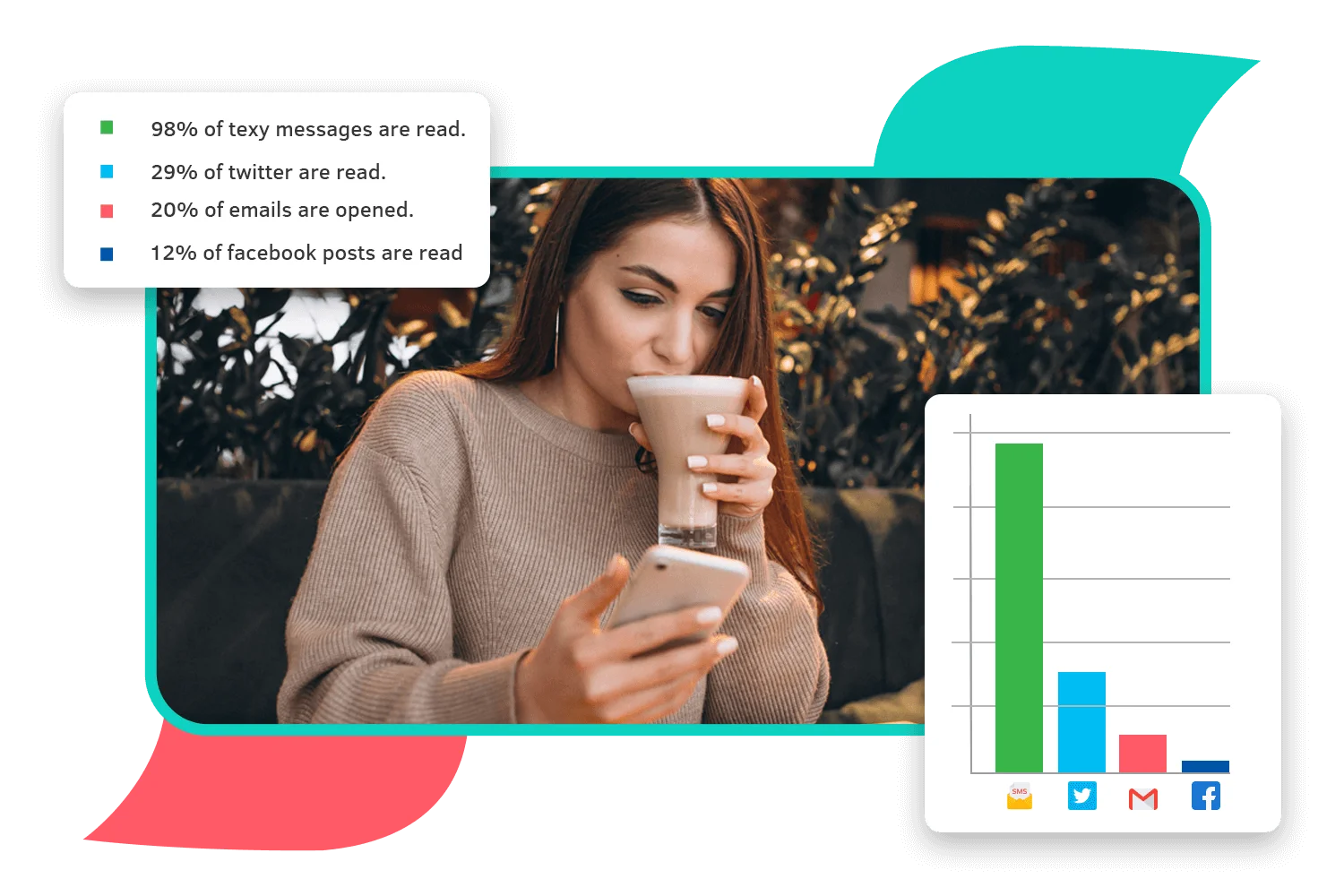 Text Marketing Attributes !!
 Increased order frequency 

 Improved customer loyalty

 Greater marketing reach 

 Increased ROI on advertising spend 
Advantages of SMS Marketing for Local Communities 
Many food shops and other stalls will try to make people aware of their unique dishes and offers. So the fastest way to get people from local communities is SMS. This is an integral part of closeby text marketing. This will also help you target people who are close to localities. 
SMS Marketing Many companies also use closeby text marketing to establish their foothold in a particular area/locality. By this, they know they must bring customers to the store once. Later the sales will be created automatically with the help of word of mouth. 
Targeting a particular location
Suppose a particular club center wants to increase attendance at some of its membership sales. Then the club can dump interest via a closeby text marketing platform and can get new members for the club. They know that if the SMS becomes famous even with a small group of people, it will also keep floating on other people's phones. 
It Is also beneficial for sending timely reminders to groups of people. For example, say if the club wants to make any announcement about any Christmas party or send a reminder about the Christmas party. They will draft a text message and send it to a particular set of people with closeby text marketing. 
SMS Marketing for local events 
it can be very effective if you want to send reminders for existing commitments. You can keep promoting your events by sending them text messages about the event time and again. In addition, you can inform users about new offers or discounts available in the latest trends.
Conclusion 
From this article, we can come to a point where you can say that SMS marketing is essential for small businesses to use. They should go ahead with this option if they don't have a big budget. They can target a particular set of people easily in no time at almost no cost.