Introduction Of How to text a word document?
In this article, we will highlight the importance of how to text a word document and how it will help you reach new business customers. We will be doing a study on why & how text attachments are most beneficial for your business SMSs. Text attachments generally come into the picture when you need to say more to your customers apart from just sending SMSs.
SMS Attachments For Business
First, it is essential to understand how to text a word document to reach your correct target audience. They are generally using to send menus, pamphlets, and other informative documents. The process is also straightforward as you have to choose the correct file and send it via the cloud.
A link can be easily attached to your websites, which will help you to reach your customers much faster. In addition, with the help of such links, you can easily track the people who have opened the link and watched the documents or files. These reports are beneficial in understanding the customer requirements, and you can make necessary changes.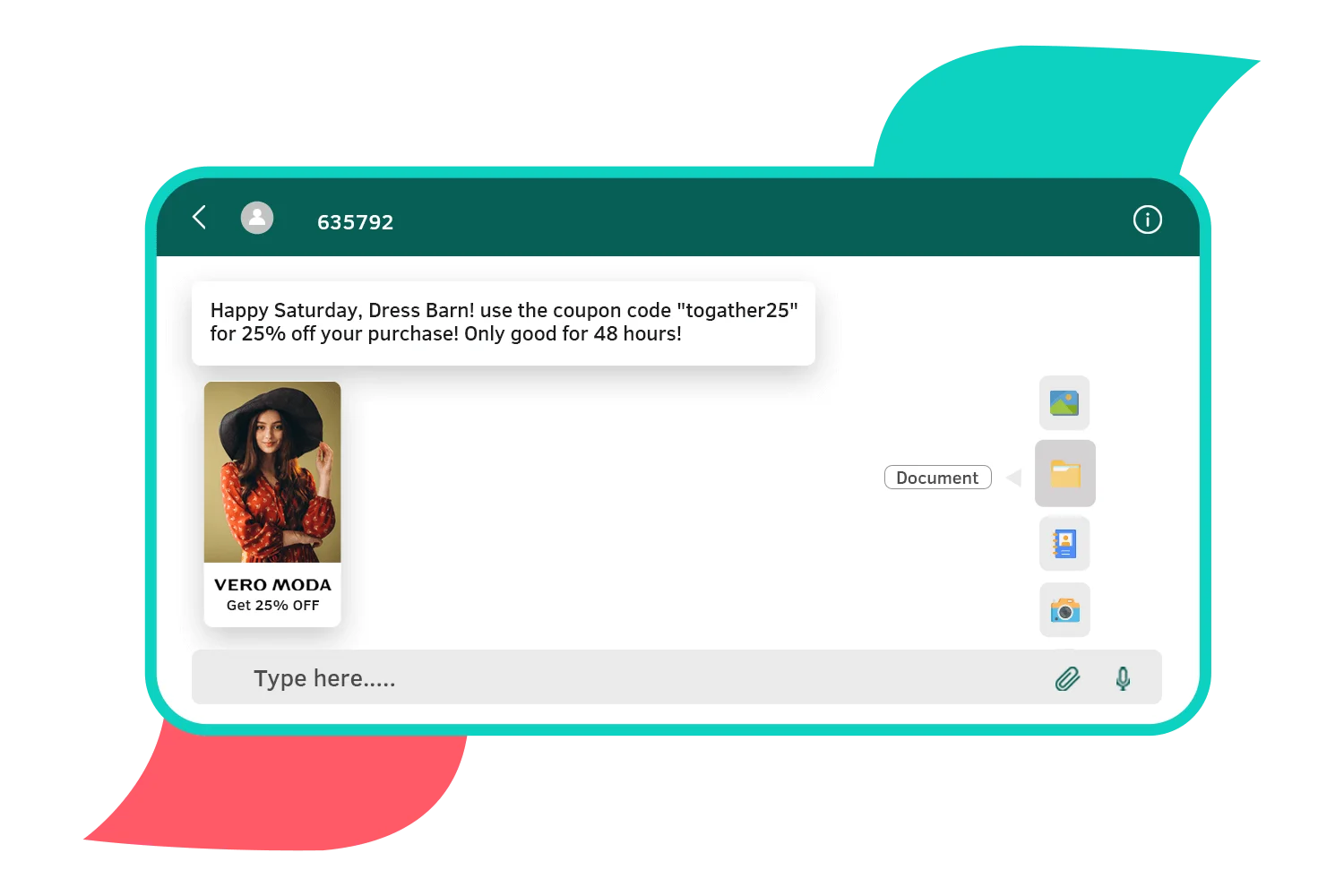 Some Features Of Text Attachments
You can keep a record of how many people opened the link
No extra charges in attachments
Establishing a good Brand Image
Significant Benefits Of Using Text Attachments
SMS attachments do not have any extra costs. Once you understand how to text a word document, you will realize this is a very effective way to attach pdf to text. You can easily connect a picture to text with no extra charge. You can easily even attach a file to a text or a pdf to a reader.
You can send pdfs through text. Also, you can easily send files through text to your employees or, be it, to your potential customers. Also, once you understand how to text a word document, it will be very beneficial to you in approaching the correct customers. Hence this is very beneficial not only for businesses but also for the customers.
Applicable For All Kinds Of Industries
The benefit of SMS attachments is not restricted to only one business; it applies to all industries. For example, you can use it in restaurants and cafes where their updated menus with special offers can be attached and sent to either potential customers or existing clients.
Clothing brands can use this as an effective way to send recommendations to customers. This generally happens to depend upon what they purchased in the past. However, the brand does keep a record of it. Travel Agents can also use this by sending them offers about new places for trips.
Some Other Industries Where SMS Attachments Can Be Used.
Once the dating services understand how to send a word document through text, they can use this best. For example, when dating apps find a " Match " for one of their customers, they could send them a link to hear or watch that video. Again, this is much more effective than sending an email.
With the help of attachments, record companies can help keep fans updated on new releases. It helps to establish an appeal, especially to superfans. It is very quick and easy to use. It will provide a valuable service to the customers who listen to record labels regularly.
Conclusion
We can conclude by saying that using text attachments is very beneficial for companies and any individuals using them. Once anyone understands how to text a word document, it becomes easy for him to make the most of it. Hence we highly recommend it to all to use the text attachments whenever required.