Introduction of Messaging International SMS Marketing
The mobile revolution is not just taking place in one or two countries. It is happening across the globe everywhere at International SMS Marketing. This revolution has changed everything and has also increased business opportunities worldwide. Every Messaging International marketing strategy has different points to consider, such as language and cultural differences.
Different Regulations
The regulations based on international SMS marketing are from the information commissioner's office & Ofcom. It's them who decide what constitutes good marketing communications. Hence if a company wants to use International SMS Marketing as an effective medium, it must also understand that it must follow all the rules and regulations.
The rules and regulations might highly vary depending on one country to another. Hence you must follow different rules and regulations of the country if you have business operations in other countries. Thus one can make the best use of international SMS marketing by having all the necessary information about rules and regulations attached to it.
Precautions Against Spams
Enter new markets with confidence
Knowing that Precautions Against Spams can help you avoid SMS spam pitfalls
Tailor your marketing messages to specific countries and cultural sensitivities for a more significant effect
Leverage our decade of experience in the telecommunications industry to get your SMS campaigns off to a flying star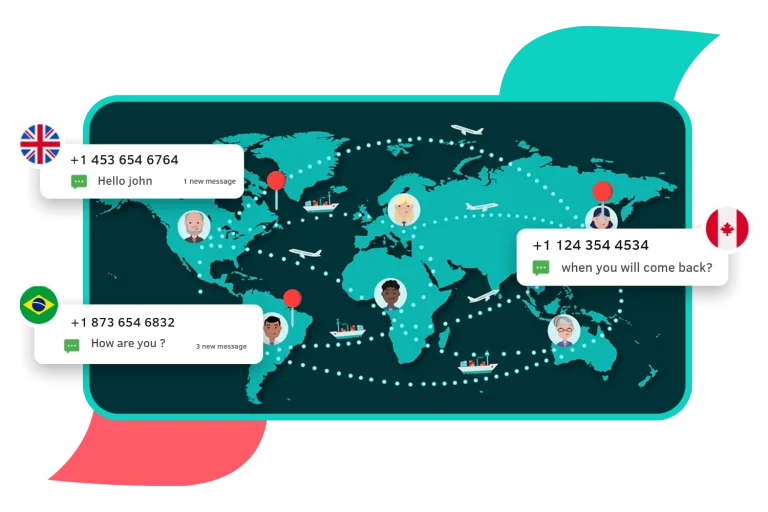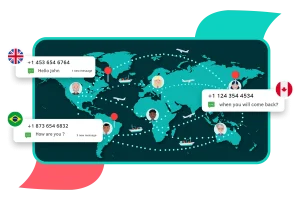 The Pricing Attached
Whenever you are traveling abroad, be it for a business trip or for any personal purpose, we all fear two things in large numbers. The first is High Calling rates, and another is SMS Rates. But over here, you don't have to worry much about the cost as the price attached to SMS here is very minimum.
If you want to use this for business, then going ahead with Messaging International SMS Marketing is the best option. However, the pricing sometimes does change depending upon the countries; for example, it is more expensive to send SMS in western Europe countries like Germany or France, but it might differ if you wish to send it in eastern Europe.
How to use it for marketing purposes?
If you plan to expand your business with Messaging International SMS Marketing, you should go ahead with our company. We are truly international, sending to almost every country on the planet. As a result, you can get a wide variety of countries to choose from where you wish to establish your business.
If you have not yet experienced our services, this is the correct time. Get started now and expand your business effectively worldwide. It would be best if you did not worry about extra charges or privacy problems. We provide you with all the adequate safety and costs necessary for your business's growth.
The need for SMS Marketing
Although the Internet has changed everything and has brought a major change in the way people are communicating, we must not forget that SMS is the most basic thing on any mobile. One Might not have a good internet connection but he must definitely have an SMS system on his phone. In this way, you can reach out to everyone having a phone
Conclusion
Messaging International SMS Marketing is a perfect option to reach your customers in a short period. You don't have to worry about whether this is available in another country or not. You must use this feature best and start growing your business. This is also an effective way to stay in touch with your existing customers.