What is Person to Person messaging?
In the world of business, communication is critical. Whether you're communicating with clients, co-workers, or vendors, reaching the people you need in a timely and efficient manner is crucial. That's where person-to-person (P2P) messaging comes in. P2P messaging is communication between two individuals, usually via a chat interface.
How P2P Messaging Works
P2P messaging platforms can be accessed via a web browser or mobile app, allowing users to exchange messages in real-time. These platforms are often used for customer service or support, as they provide a way for businesses to quickly and efficiently resolve issues or answer questions. They can also be used for internal communications, such as between team members working on a project.
Several P2P messaging platforms are available, each with unique features and benefits. Some of the most popular P2P messaging platforms include WhatsApp, Facebook Messenger, WeChat, and Telegram.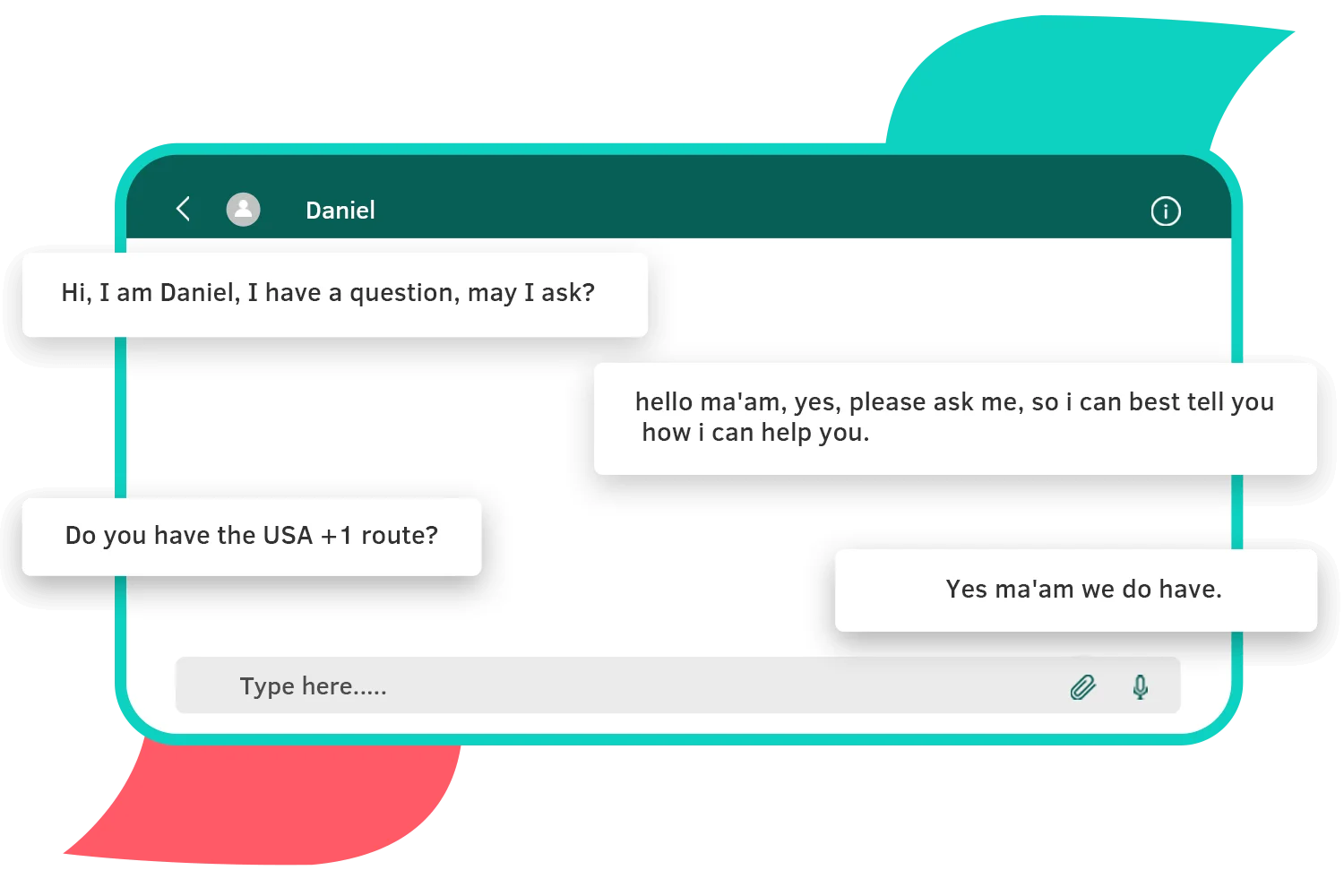 Benefits of P2P Messaging
There are many benefits of using P2P messaging for business purposes. First, P2P messages are quicker and easier to respond to than emails. They allow for real-time conversations, reducing the back-and-forth often associated with email correspondence. Second, P2P notes can help create a personal connection between businesses and their customers or clients. Third, conversations occur in a more informal setting, making people feel more comfortable discussing sensitive topics or asking tough questions.
Also, P2P messages can be archived and searched, making it easy to find information or reference previous conversations, unlike traditional phone calls or in-person meetings, which can be challenging to track down after the fact. In addition, P2P messages are relatively low-cost compared to other forms of communication like phone calls or text messages. And lastly, P2P statements provide businesses with another channel through which they can reach their target audience.
Why is Person-to-Person Messaging still utilized?
P2P text messaging remains the only kind of texting that each phone ever made can transmit and receive.

There is no program or app to download.

Nothing else has been able to match the ease and accessibility of SMS since the very first message was sent out by a Vodafone engineer in 1992.

There is no replacement for SMS if you require a message to be viewed and reacted to instantly.

The amount of P2P SMS messages is declining, yet SMS has incredible durability and shows no signs of fading anytime soon.
Conclusion
If you're looking for a way to improve communication within your business or better serve your customers, then person-to-person (P2P) messaging may be right for you. P2P platforms like WhatsApp, Facebook Messenger, WeChat, and Telegram offer several benefits over traditional methods like email or phone calls, including improved speed and efficiency, increased personalization potential, and more affordable costs. So why not give P2P messaging a try?