What is MMS? 
If you are here on this website, you must be thinking about the meaning of MMS and how your company can use it. Get the answers to the questions you are looking for about MMS in this blog.
In the earlier time, MMS was preferred only for sharing image messages. it is not very successful and valuable. But now, it has become a major commercial success as it allows you to share all media like sharing a picture, audio, videos, and text messages as well. To understand what MMS is? And how you make it useful in your organization. Let me answer all your confusion.
What Does MMS Stand For?
So MMS stands for Multimedia Messaging Service. You can Send multimedia messages with text, images, and audio. Also can share videos, photos, and documents. Keep in touch with groups of people and, in this way, enjoy real-time messaging.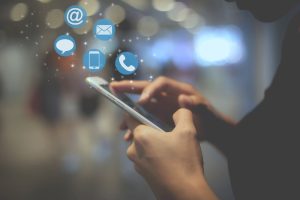 Which One Is Better For Business, SMS, And MMS?
SMS and MMS are both excellent. SMS is a good choice in some situations. For example, if you want to send someone a text message, in this situation SMS message will be more convenient than MMS as there is no need to pay a higher amount by using it.
It is a better version if we compare it with SMS. Both are good at their place but it is the advanced one. Sending messages online can include images, video, audio, and various other media files. You can also add text. it is an excellent way of communication, and You can make it useful in general life as well as in your business too. This can discourage dispatching a technician or give an angry customer immediate attention and reassurance.
Difference Between MMS And SMS
An SMS is a short message of approximately 160 characters without an attachment but it is a message containing an attachment, such as an image, video, emoticon, or web address. On the other hand, it allows you to send text messages as well as Videos, Audio, Images, etc. These messages can be sent through the data network. it has more features that are convenient for everyone, and  People like to prefer it.
Wrapping Time ( conclusion )
MMS means multimedia messaging service through which you can send images, video messages, audio, text, and video messages. The industry is worth billions and is only going to grow larger. You can use it to your advantage in several ways, including marketing, customer service, and more. it is a direct evolution of SMS, so you already know how to use it.