Introduction
SMS Marketing Stats has become an essential tool for businesses seeking growth in today's digital landscape. With its unprecedented reach and effectiveness, text messaging has proven to be a powerful channel for engaging customers and driving business success. SMS marketing is an extremely effective way to reach your customers. Studies show that:
98% of SMS messages are opened and read. This compares to only about 20-25% of emails.
90% of SMS messages are read within 3 minutes. Your message gets attention fast.
SMS has a 45% response rate. Customers engage and take action on the messages they receive.
If you're not already using SMS messaging to connect with your customers, you're missing out on a huge opportunity. Read on to discover the surprising stats behind SMS success and how you can leverage text messages to significantly grow your business.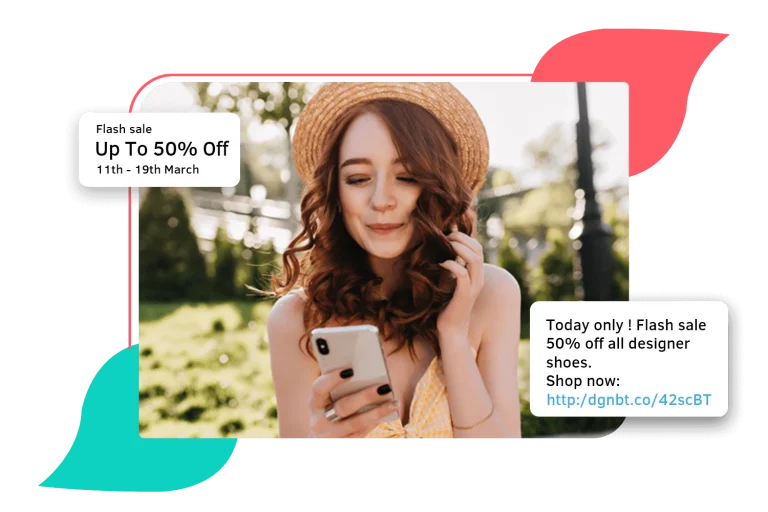 The Rising Popularity of SMS Marketing Statistics
SMS marketing has been steadily rising in popularity, and for good reason. According to recent surveys and studies:
SMS open rates are extremely high.
On average, 98% of SMS messages are opened by recipients. This is significantly higher than email open rates, which hover around 20-30% for most businesses. The immediacy and brevity of SMS messages means they are very likely to be viewed.
SMS drives action.
Not only are SMS messages highly likely to be opened, but they also frequently spur recipients to take action. Studies show SMS messages generate engagement and response rates of over 45%. Whether prompting subscribers to click a link, call a business, or visit a store, SMS is a proven driver of consumer action.
SMS builds loyalty.
Businesses that incorporate SMS marketing report noticeable increases in customer loyalty and retention. By staying in frequent contact with subscribers via SMS, you can strengthen your brand in their minds and solidify your relationship. This effect compounds over time, creating loyal brand advocates and lifelong customers.
SMS reaches all demographics.
Unlike some digital marketing channels, SMS marketing is highly effective across all age groups, income levels, and other demographics. Nearly every cell phone user, regardless of background, regularly uses SMS messaging. This gives SMS the power to reach whole populations with relevant, targeted messaging.
With open rates nearing 100%, action-driving response rates over 45%, loyalty-building effects, and universal reach, SMS marketing is poised to continue its rise in popularity and success. By leveraging this powerful communication channel, your business can achieve meaningful growth and build lasting customer relationships.
Consider these five data to see why SMS marketing is becoming more popular:
Global text message SMS usage will reach  1 billion users in 2022. 

Compared to email, which has a 20% open rate, SMS has a 98% open rate. 

Email-only receives a 6% response rate, compared to SMS's 45%.

Consumers interested in a brand say they want to get promotional SMS from that brand.

For approximately 74% of consumers, a brand's SMS message prompted them to make a purchase.
These statistics demonstrate how successful SMS marketing stats are !
How SMS Marketing Boosts Engagement and Sales?
SMS marketing is an extremely effective way to boost customer engagement and drive sales. Studies show:
SMS messages have a 98% open rate, the highest of any marketing channel. Compared to email's 20% open rate, SMS is nearly 5 times more effective at reaching your audience.

90% of SMS messages are read within 3 minutes. This immediacy allows you to connect with customers in real time and prompt immediate action.

SMS drives a 45% conversion rate. Customers who engage with SMS campaigns are very likely to take the next step towards a purchase.
How to Leverage the Power of SMS
To tap into the potential of SMS, focus on relevance and value. Send messages that provide utility, entertainment or savings to build goodwill and prompt response. For example:
Exclusive coupons and flash sale alerts. Time-sensitive offers inspire customers to act quickly to get the best deals.

Customer service updates. Let people know when an order has shipped or is ready for pickup. Ask for reviews or feedback. Personalized service enhances the experience.

Important product updates. If a product has been improved or re-formulated, or if parts have been recalled, SMS is the fastest way to spread the word. Build trust through transparency.

Loyalty program alerts. Notify members when they've earned a reward or redeemed points for free merchandise. This positive reinforcement will keep them engaged with your program and brand.
To avoid spamming customers or damaging your brand, keep messages brief, targeted and infrequent. Only send 2-4 messages per month, and allow anyone to opt out at any time. With mindful execution, SMS campaigns can be a powerful way to drive real business results. Integrating SMS with your other marketing initiatives will maximize impact and propel your business forward.
SMS Marketing Trends: What's Working Now
Customer receptivity to SMS marketing is growing steadily. In our 2021 report, 62% of consumers had subscribed to receive texts from businesses. In 2022, this number increased to 70%, a 12% year-over-year growth in opt-in rates. This growth is likely due to the convenience and immediacy of SMS marketing, as well as the fact that people are increasingly using their phones for communication.
SMS marketing has become an increasingly popular way for businesses to reach customers. Studies show the following trends in SMS marketing and how companies can leverage them:
Open and Click-Through Rates
SMS messages have astoundingly high open rates, averaging 98% according to recent surveys. Click-through rates are also higher for SMS at 36% versus email at 2-3%. This demonstrates that SMS is an effective way to get your message in front of more customers and drive traffic to your business.
Transactional Messages
SMS messages related to transactions, such as order confirmations, shipping updates, and password resets, have the highest open rates at over 99%. Send these types of messages via SMS to reassure customers and provide a good customer experience.
Promotional Offers
Promotional messages like coupons, discounts and special offers also perform well via SMS. Studies show 75% of consumers have redeemed an SMS offer. Send exclusive offers and time-limited deals through SMS to boost sales and customer loyalty.
Opt-In Lists
The majority of SMS marketing success comes from opt-in lists. Obtain customers' permission to send promotional messages and build a targeted contact list. Focus on relevant, personalized content for your opt-in subscribers to achieve maximum open and conversion rates.
SMS marketing is a powerful way to reach and engage your customers. By leveraging the latest trends, obtaining opt-in consent, sending transactional and promotional messages, and optimizing for open and click-through rates, companies can achieve substantial business benefits through SMS communication. With the right strategy and execution, SMS marketing has significant potential for growth and success.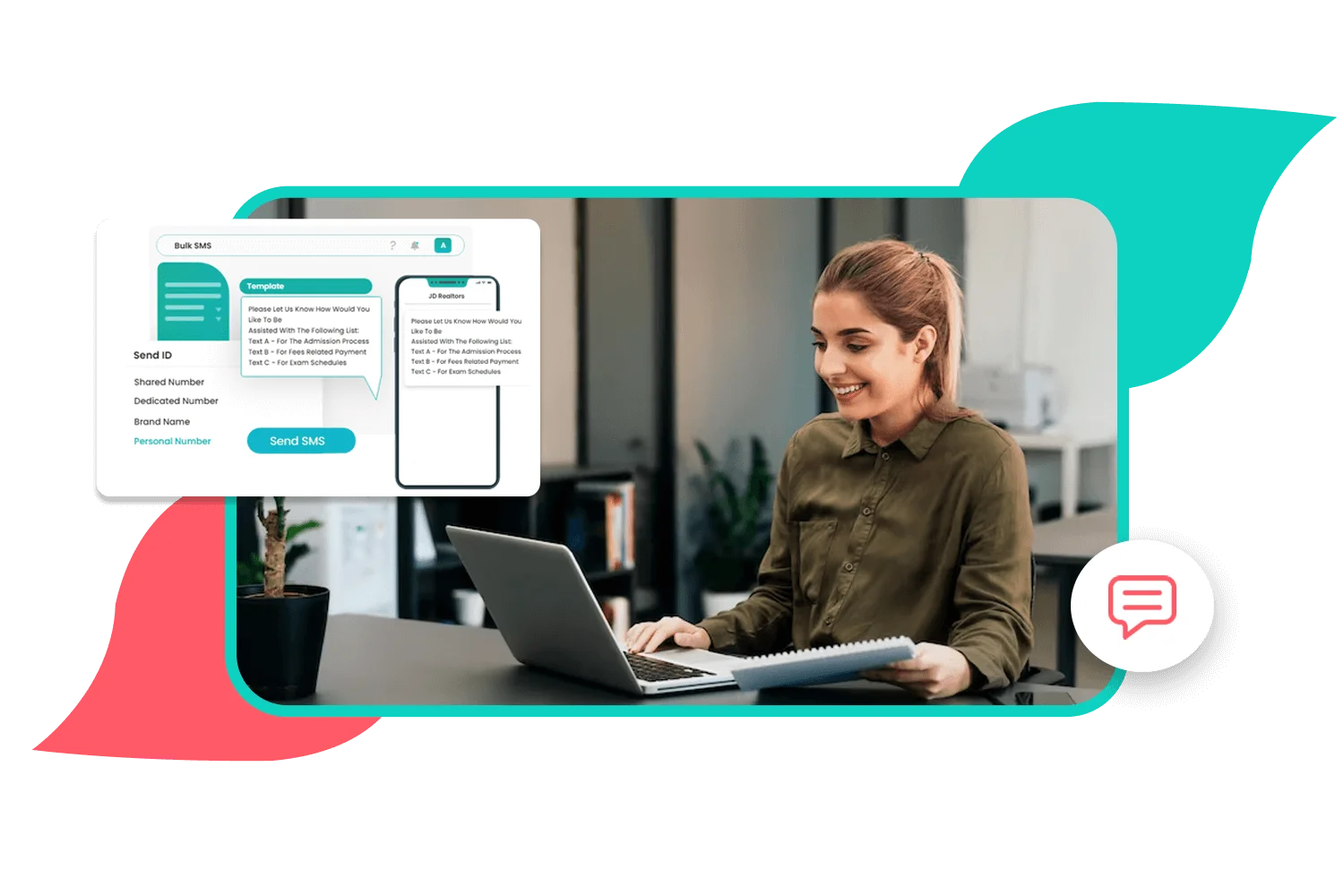 Which One Is Better: Mobile Marketing Or Text Messages SMS Marketing
Compare the two to determine which is better for your company. Through mobile devices like smartphones and tablets, mobile marketing is a sort of advertising that reaches audiences. Push alerts, app advertisements, and text messaging can all be a part of it. Text messages are used in SMS marketing stats, a form of mobile advertising, to contact consumers. Smslocal can use it to send special offers, discounts, and coupons.
SMS Marketing Is Growing: The Stats You Need to Know
SMS marketing is growing at an incredible rate. Here are some of the stats you need to know:
SMS open rates crush email
On average, over 90% of SMS messages are opened, compared to only about 15-20% of emails. People tend to open text messages within 5 minutes of receiving them, so SMS is ideal for time-sensitive communications and promotions.
SMS drives action
Not only are SMS messages highly likely to be opened, but over 45% of recipients will click a link or call a number included in the message. SMS call-to-action response rates are 10 times higher than email. These industry stats demonstrate how powerful SMS can be for driving customer engagement and conversions.
SMS builds loyalty
About 90% of consumers say they would like to receive promotions and coupons via text message. SMS messaging is a convenient way for customers to stay up-to-date with sales and offers from their favorite brands. Regular SMS campaigns are an easy way to stay top of mind with your customers and build brand loyalty.
SMS works for all demographics
SMS messaging has very broad reach across all age groups, especially younger demographics. About 98% of 18 to 29-year-olds and 94% of 30 to 49-year-olds are SMS-enabled. But SMS is not just for millennials—about 74% of 50 to 64-year-olds and even 49% of those 65 and older also use SMS. With open rates and engagement so high across all ages, SMS should be considered an essential part of any multi-channel marketing strategy.
The future of SMS is bright
SMS messaging shows no signs of slowing down. SMS volume is projected to reach nearly 10 trillion messages annually by 2021. As technology improves, SMS will become an even more sophisticated communication channel, with options like rich messaging, chatbots, and visual components to enhance the customer experience. The future of SMS marketing is very promising.
What is the size of the global SMS marketing market?
SMS Marketing Stats has become an increasingly popular channel for businesses to reach customers. The market size and opportunity are significant. According to research:
SMS Marketing Stats generated over $50 billion in revenue in 2020. This figure is projected to reach $74 billion by 2023.

Over 5.6 trillion SMS messages were sent globally in 2020. This volume is expected to increase to over 6.3 trillion by 2023.

SMS has an open rate of 98%, higher than email (20%), social media (10-15%), and other messaging channels.

SMS messages are read within 5 minutes on average, faster than any other marketing channel.

73% of consumers prefer offers via SMS. SMS coupon redemption rates are 10 times higher than traditional coupons.

SMS Marketing Stats has a return on investment of 4,300%, higher than email, social, and search.
Reaching customers via SMS
To leverage the power of SMS, focus on building a quality list of subscribers who opt-in to receive your messages. Obtain explicit consent to text customers in accordance with regulations like TCPA. Provide value and relevance in your SMS communications. Some best practices:
Offer time-sensitive promotions and discounts. SMS's immediacy is perfect for flash sales and limited-time offers.

Share important updates like shipping notices, appointment reminders, or account information.

Send personalized messages on special occasions like birthdays or holidays.

Keep messages brief, around 160 characters. Provide a call to action to drive traffic to your website or mobile app for more details.

Track key metrics like open rates, click-through rates, and conversions to optimize your SMS campaigns.

Use an SMS Marketing Stats platform to easily send bulk SMS messages, manage lists, and monitor analytics. Many offer APIs to integrate with your existing systems.
SMS Marketing Stats is an affordable, highly effective strategy to boost customer engagement and sales. By following best practices and optimizing based on data, you can achieve a high ROI from text message marketing. The potential to reach customers instantly via their mobile devices is an opportunity businesses can no longer afford to miss.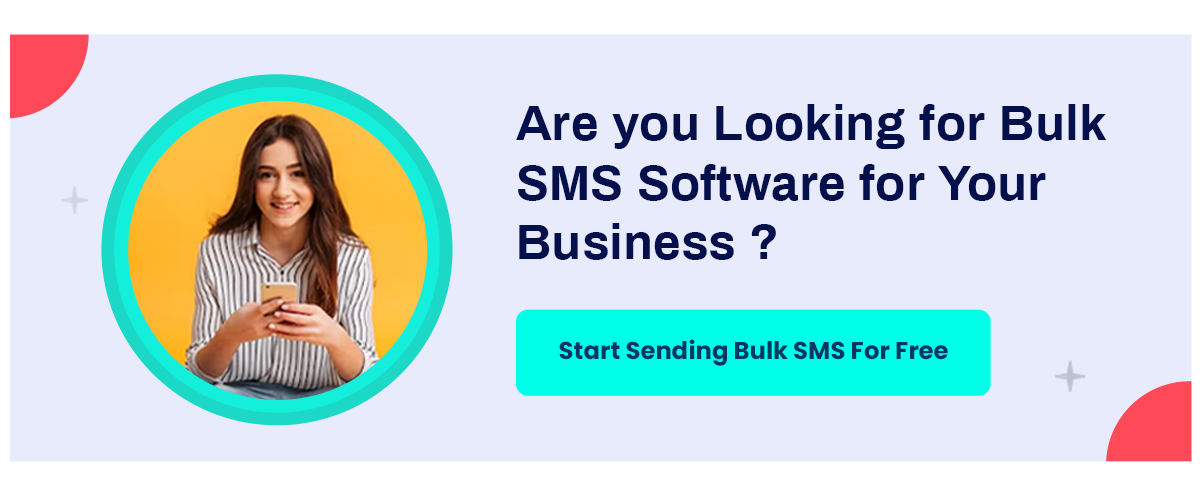 Top SMS Marketing Software and Tools
To effectively leverage SMS marketing, you need the right tools and software. Here are some of the top options:
SmsLocal
Smslocal is an SMS Marketing Stats platform used by over 150,000 businesses. It offers features like autoresponders, targeted messaging, and analytics. Plans start at $7/month.
Using a dedicated SMS service will allow you to communicate with customers, share updates, run promotions, and gain valuable insights into your subscribers' preferences. With the right platform and well-designed text campaigns, you can achieve a high open rate and boost engagement. SMS Marketing Stats gives you a direct line of communication to reach your customers anytime, anywhere.
SlickText
SlickText is an SMS messaging service focused on ease of use. It provides simple tools for creating and sending targeted text campaigns, with open and click-through rates to help optimize your messages. Plans begin at $29/month.
Trumpia
Trumpia is an SMS messaging service built for enterprise use. It offers advanced features like intelligent routing, CRM integration, and message personalization at scale. Pricing varies based on your specific needs.
Avochato
Avochato is an AI-powered SMS Marketing Stats platform. In addition to standard text messaging features, it provides automated responses, intelligent routing, and natural language processing to enhance customer conversations. Pricing starts at $1,000/month.
Developing an SMS Marketing Strategy: Steps to Follow
To develop an effective SMS Marketing Stats strategy, follow these steps:
Define Your Goals
First, determine what you want to achieve through SMS messaging. Do you want to increase brand awareness, drive sales, boost customer loyalty, or something else? Defining clear goals will help guide your strategy and determine key performance indicators to measure success.
Identify Your Target Audience
Next, pinpoint who your target audience is for SMS messaging. This could be your entire customer base or specific customer segments. Consider factors like age, location, buying habits, and more to find the right groups to target.
Choose an SMS Service Provider
You'll need a service provider to help you develop, manage, and analyze your SMS messaging campaigns. Look for a provider that offers competitive rates, a user-friendly interface, detailed analytics, and compliance with regulations like the Telephone Consumer Protection Act.
Craft Your Message
Carefully craft the content and wording of your SMS messages. Keep messages short and concise, around 160 characters or less. Focus on a single call to action or promotional offer. Use an informal yet professional tone. Include a link to drive traffic to your website or mobile app.
Determine Frequency
Decide how often you will send SMS messages to avoid annoying customers or being marked as spam. For most businesses, monthly or biweekly messages are a good rule of thumb. You can then adjust frequency based on open and click-through rates. It's best to start conservatively and increase over time as you build trust and engagement.
Measure and Optimize
Analyze key metrics like open rates, click-through rates, sales, and revenue to see how your SMS strategy is performing. Look for opportunities to improve open rates by A/B testing different subject lines or offers. Remove subscribers who do not engage to optimize your list. Make changes to boost overall effectiveness and ROI. With regular optimization, your SMS Marketing Stats campaigns can become a key driver of business success.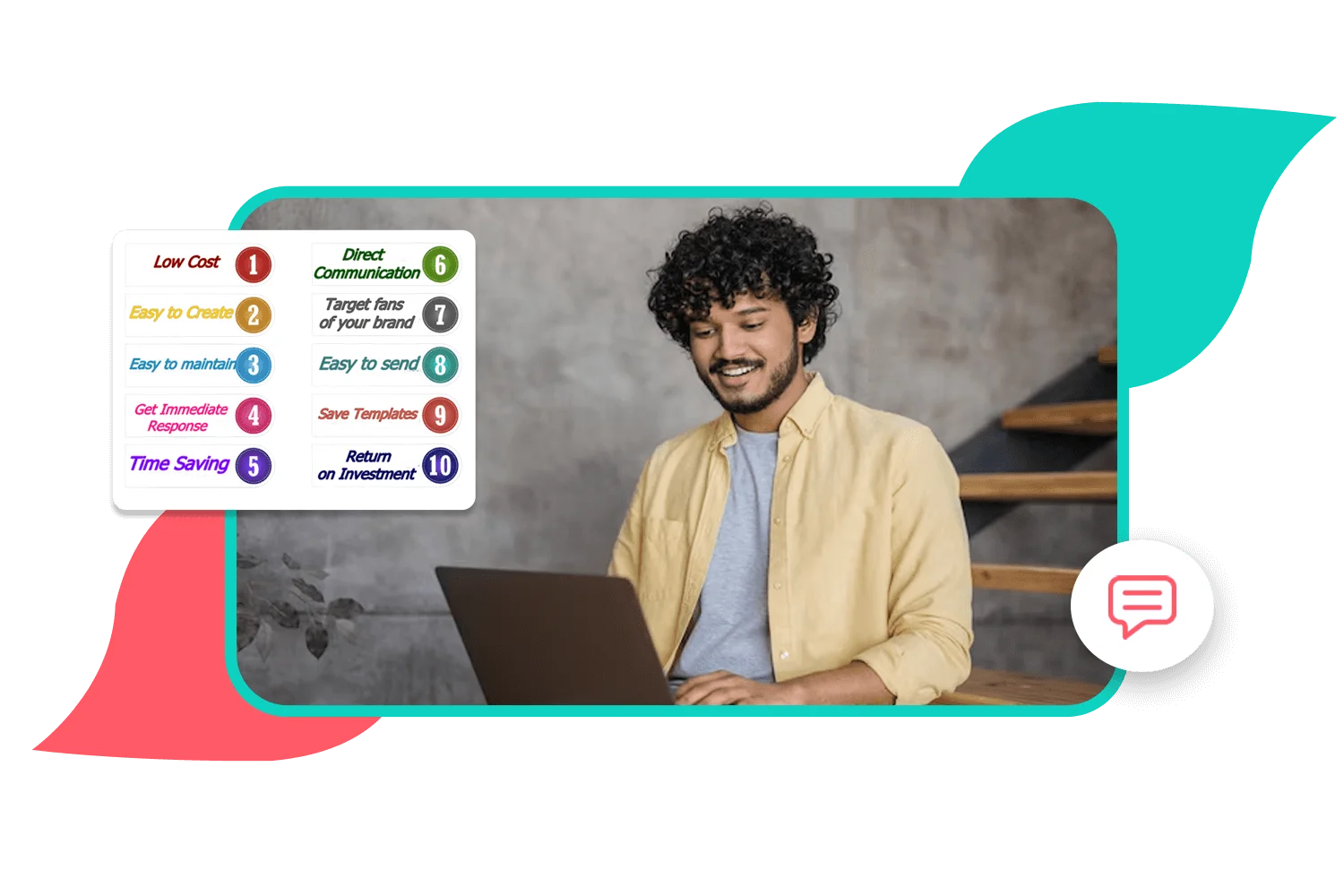 Which Is Better, Then? Text Messages SMS Marketing Against Mobile Marketing?
Reach
Because you are not restricted to individuals who have opted-in to receive text messages, mobile marketing allows you to reach a bigger audience. You can still communicate with them via app advertisements and push notifications even if they are not on your contact list.
Cost
Mobile marketing can be more expensive than SMS marketing. In some cases, for instance, if you want to send just a text message at that time, mobile marketing could be costly for you. However, with Smslocal, you can reach a wider audience for less money with mobile marketing.
Flexibility
You can utilize a variety of strategies to contact your customers using mobile marketing, which is more adaptable than SMS marketing stats. However, you can only use SMS Marketing Stats for text messages.
Response rate
Since consumers frequently read SMS messages immediately and quickly, there is a high response rate. However, because users might not see mobile ads or push notifications straight away, or they might not be interested in the offer, response rates may be lower.
Case Studies: Real-Life Success Stories
Several companies have found success implementing SMS Marketing Stats campaigns. By analyzing real-world case studies, you can determine effective strategies to reach your own customers.
Monzo Bank
Monzo Bank, a UK digital bank, launched an SMS campaign to educate customers about fraud prevention and increase app usage. They sent messages with information on common scams and tips for staying safe online.
The results:
21% of recipients opened the Monzo app within an hour of receiving a message.

App sessions increased by 15% week over week.

The campaign reached over 1 million Monzo customers, scaling to a huge portion of their base.
Monzo kept messages concise, using an informal but professional tone to connect with their audience. The timely and valuable content led to a high open rate and drove meaningful engagement. This campaign showed how SMS can effectively increase brand interaction and build loyalty.
Uber
To boost new driver signups, Uber targeted vehicle owners via SMS with a promotional offer for joining the Uber platform. The messages focused on the benefits of becoming an Uber driver, including setting your own schedule and earning money on your own terms.
The outcomes:
SMS referrals drove 2-3 times more signups than other channels.

Cost per acquisition was 50-70% lower than other methods.

Scale was massive, with millions of messages sent to potential new drivers.
Uber demonstrated how targeted SMS campaigns can be a low-cost driver of customer acquisition at a large scale. The compelling call-to-action and lucrative incentive offer led to an influx of new drivers joining the platform.
Sephora
Sephora, a cosmetics retailer, leveraged SMS to re-engage lapsed customers and drive them back in-store. They sent personalized messages highlighting new products, promotions, and services available in their local Sephora store.
The key results:
Re-engagement rate of lapsed customers was over 20%.

In-store visits from recipients were 2-3 times higher than from other channels.

Revenue from SMS recipients was 85% higher than average.
Sephora showed how leveraging data to provide tailored and relevant content via SMS can effectively reactivate dormant customers and boost in-store sales. Personalizing messages with location-specific product recommendations led to a huge response.
In summary, these case studies demonstrate how an SMS Marketing Stats campaign with a strategic, data-driven approach can achieve powerful results like increased customer engagement, higher acquisition, greater loyalty, and boosted revenue. By tailoring relevant and compelling content, brands have found SMS to be a impactful channel for connecting with audiences.
Conclusion
You'll be happy to know that 2022 is building up to be a massive year for this increasingly popular kind of marketing if you think SMS marketing stats would be a good option for your company. We are aware that text messaging is one of the most common forms of communication. There are more than 1 billion active SMS users who use text messages worldwide. So stop wasting your time and start using Smslocal.
SMS Marketing Stats is an incredibly powerful tool that should not be overlooked in your business growth strategy. The statistics demonstrate how text messages cut through the noise to reach your customers and prospects, driving real business impact. With open rates of over 95% and response rates of over 45%, SMS allows you to start meaningful conversations, share timely information, and motivate action. The personalization options enable you to tailor messages to different segments and send the right message at the right time. While other channels continue to decline, SMS marketing provides a direct line of communication to your customers that builds loyalty and boosts your bottom line. If you want to future-proof your business, start engaging your customers where they already are – on their mobile phones. SMS marketing is the key to customer relationships in the 21st century.
SMS Marketing FAQs: Your Top Questions Answered
SMS Marketing Stats continues to be an effective way for businesses to reach customers. However, many companies still have questions about how to properly leverage SMS for growth and engagement. Here are answers to some of the most frequently asked questions about SMS marketing:
How do I get started with stats on sms marketing?
To begin an SMS Marketing Stats campaign, you'll need an SMS service provider to help you send messages. They can provide software for creating and distributing SMS messages, as well as short codes or long codes for your business. You'll also need to build your contact list by collecting phone numbers from your website, business locations, events, or customer loyalty programs. Make sure you have proper consent to text each contact before adding them to your list.
How often should I send SMS messages?
It's best to start slowly and build up frequency over time. A good rule of thumb is to send no more than one message per week as you're launching your SMS program. Pay close attention to your open and response rates to determine optimal timing and frequency for your audience. As a general best practice, limit messages to 2-3 per month to avoid over texting contacts.
What content works best for SMS marketing?
SMS messages should be short, around 160 characters or less. Focus on time-sensitive alerts, promotions, reminders or links to landing pages. Some examples of effective SMS content include:
Limited time sale alerts

Event reminders

Exclusive coupon codes

Links to blog posts, videos or social media
How much does SMS marketing cost?
SMS Marketing Stats costs vary depending on the service provider and features, but you can expect to pay between $30 to $300 per month for most small to mid-sized businesses. SMS credit packages typically start around $30 to $50 for a few hundred messages. Many providers offer SMS credits that roll over month to month if unused. Higher monthly fees often include additional features like mobile landing pages, surveys, and analytics.
How to build a valuable subscriber database for SMS campaigns?
Businesses can build a valuable subscriber database by implementing opt-in strategies through various channels like websites, social media, and physical store locations. Offering incentives or exclusive content can encourage customers to willingly share their contact information for SMS campaigns.
Can businesses use emojis and multimedia in SMS marketing trends?
Yes, businesses can use emojis and multimedia in SMS Marketing Stats to add visual appeal and enhance engagement. However, it is important to ensure compatibility with different devices and carriers to deliver a consistent experience to all recipients.
What are the best times to send SMS messages for maximum impact?
The best times to send SMS messages for maximum impact can vary depending on the target audience and industry. Generally, sending messages during non-peak hours, such as late mornings or early afternoons on weekdays, can result in higher open and response rates.
Is SMS marketing suitable for all types of businesses?
While SMS Marketing Stats can be beneficial for many businesses, its suitability may vary depending on the industry and target audience. Businesses with a mobile-savvy audience or those seeking immediate responses, such as retail or service-based industries, can especially benefit from SMS marketing.
How to structure an effective SMS Marketing Stats campaign?
To structure an effective SMS Marketing Stats campaign, businesses should start with clear goals and objectives. Segmenting the audience based on demographics and preferences allows for targeted messaging. Crafting compelling and concise content, incorporating strong calls-to-action, and tracking key performance indicators are essential components of a successful campaign.